Subscribe and save! Monthly snack and coffee subscriptions are 20% off.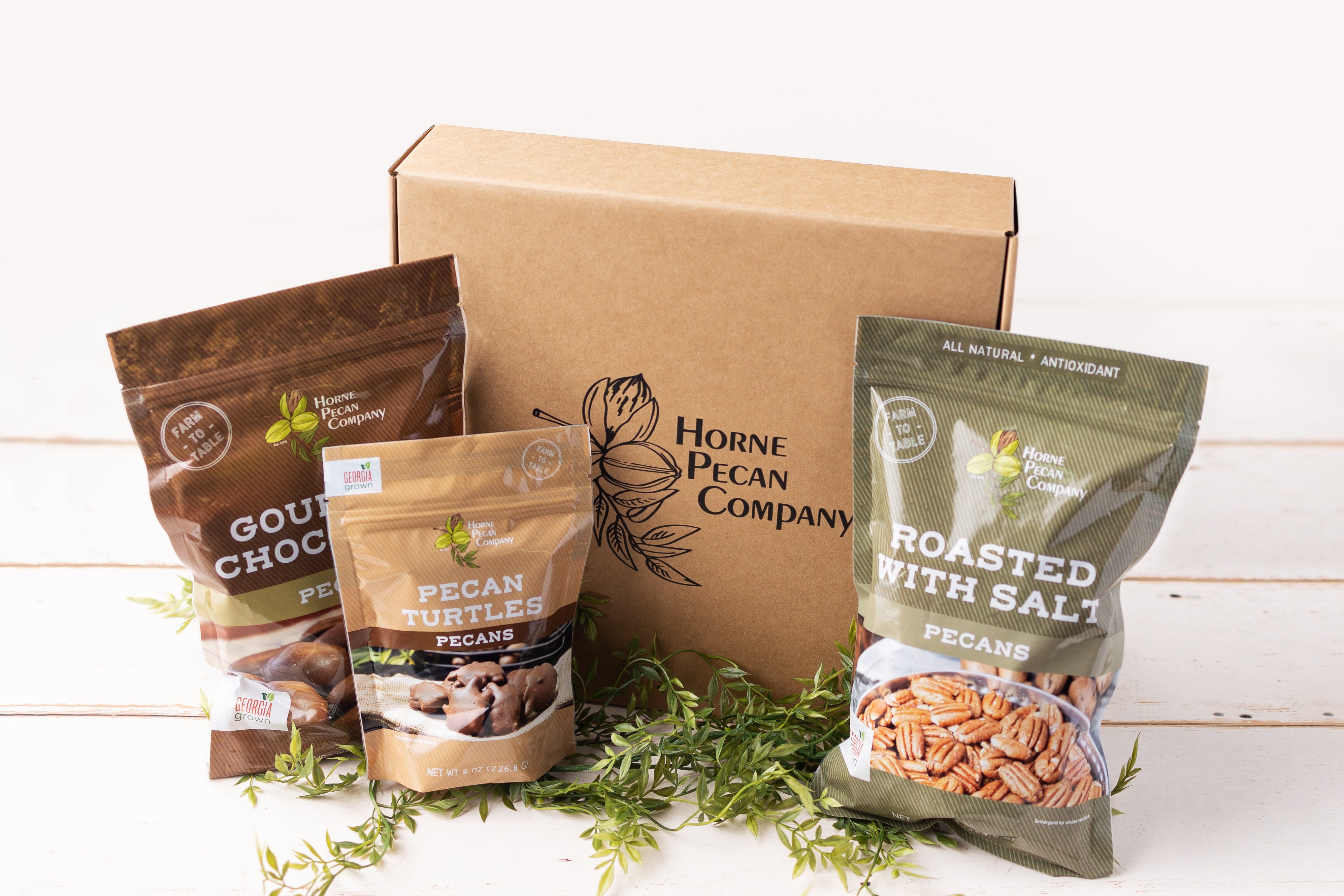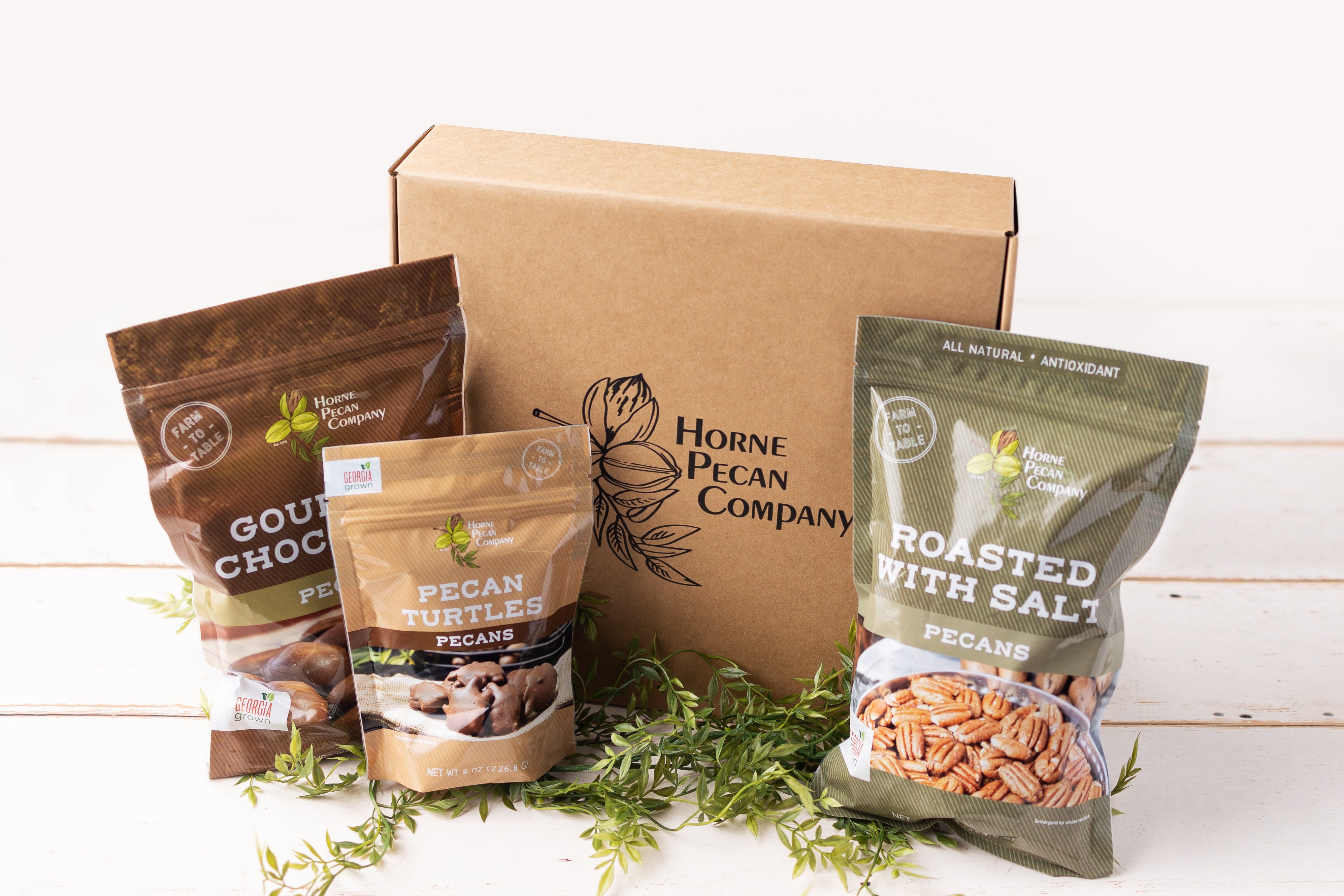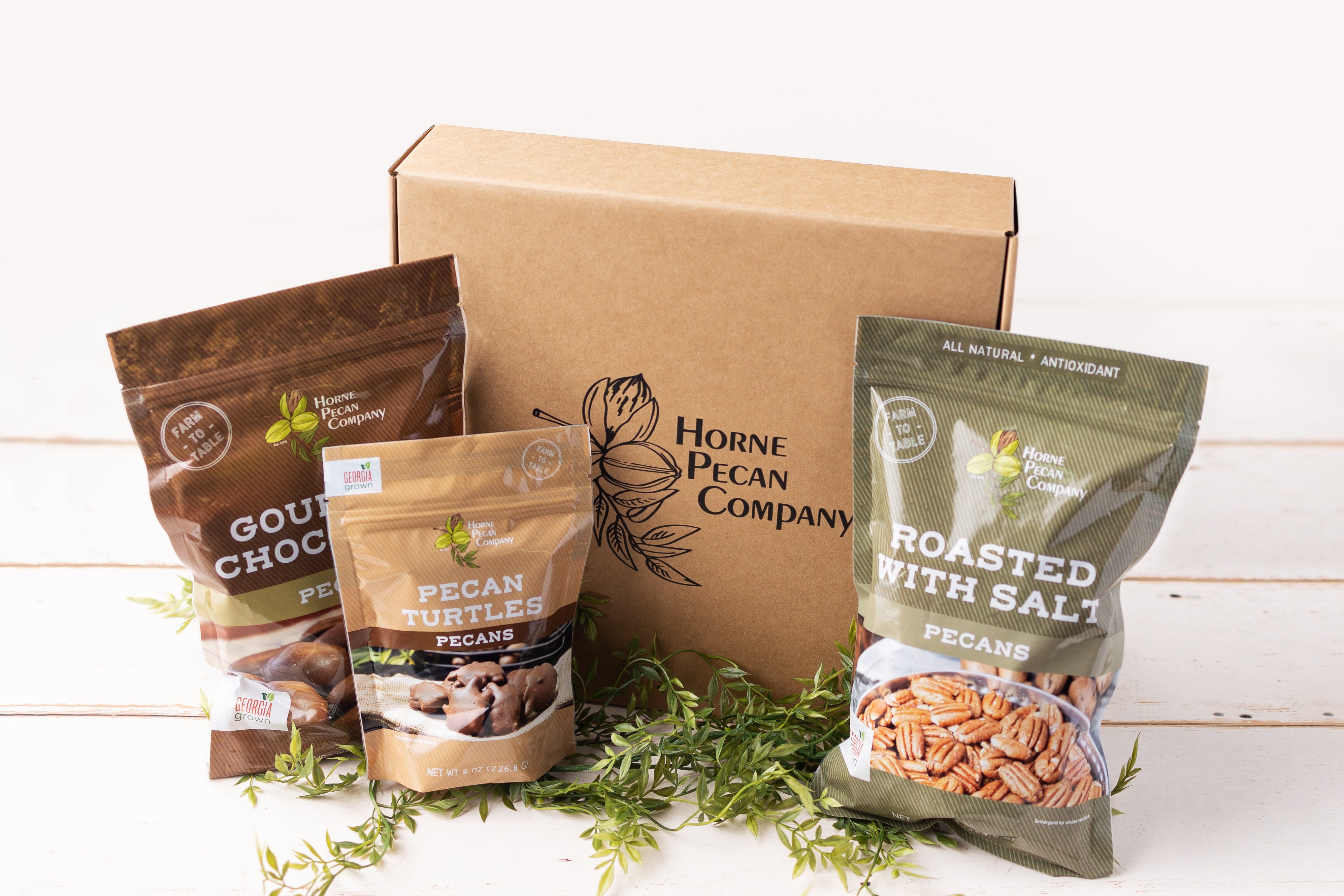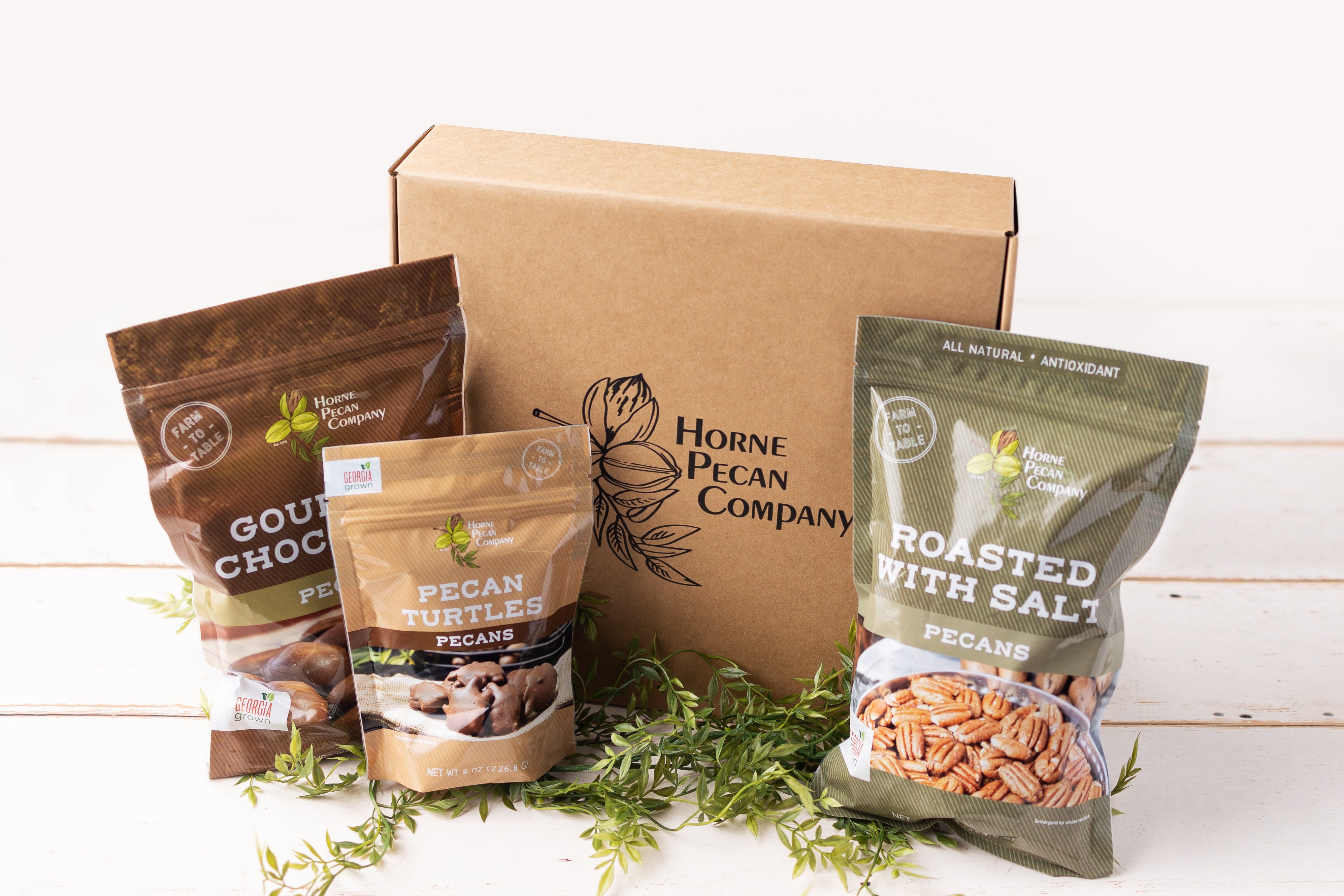 Signature Gift Box
Choose 2-16 oz. and 1 of our 8 oz. products to create a custom variety pack!
These boxes make a wonderful gift - or purchase for yourself & try 3 new products or 3 of your favorites!