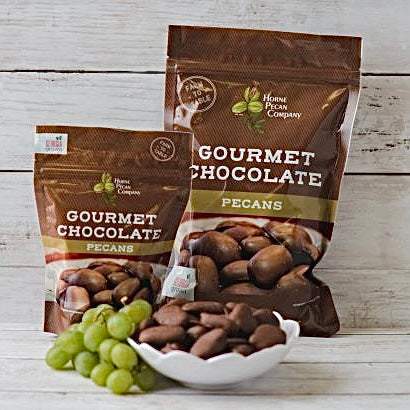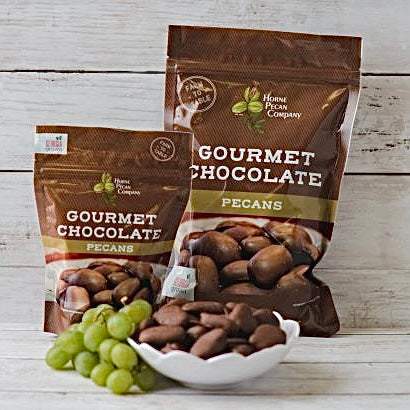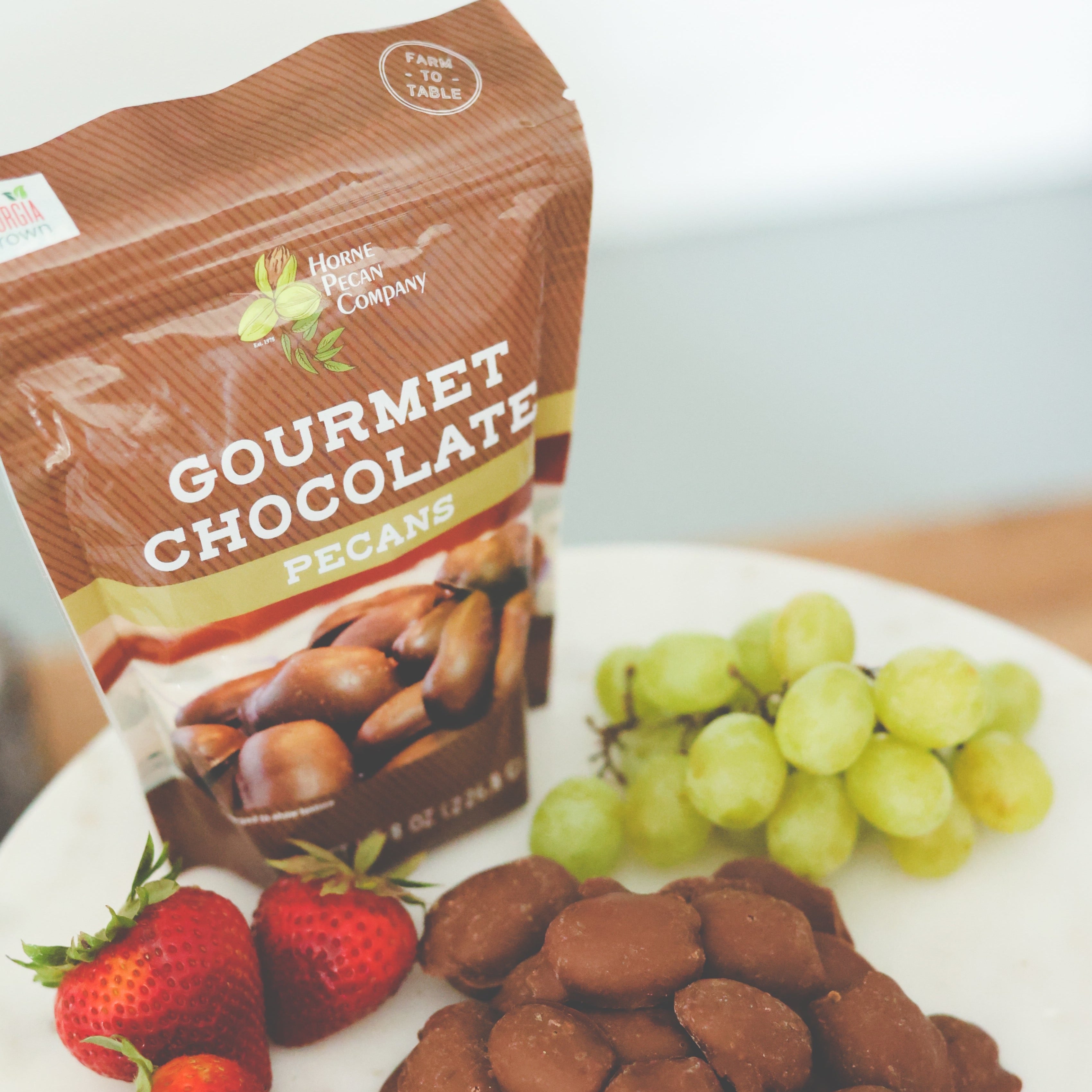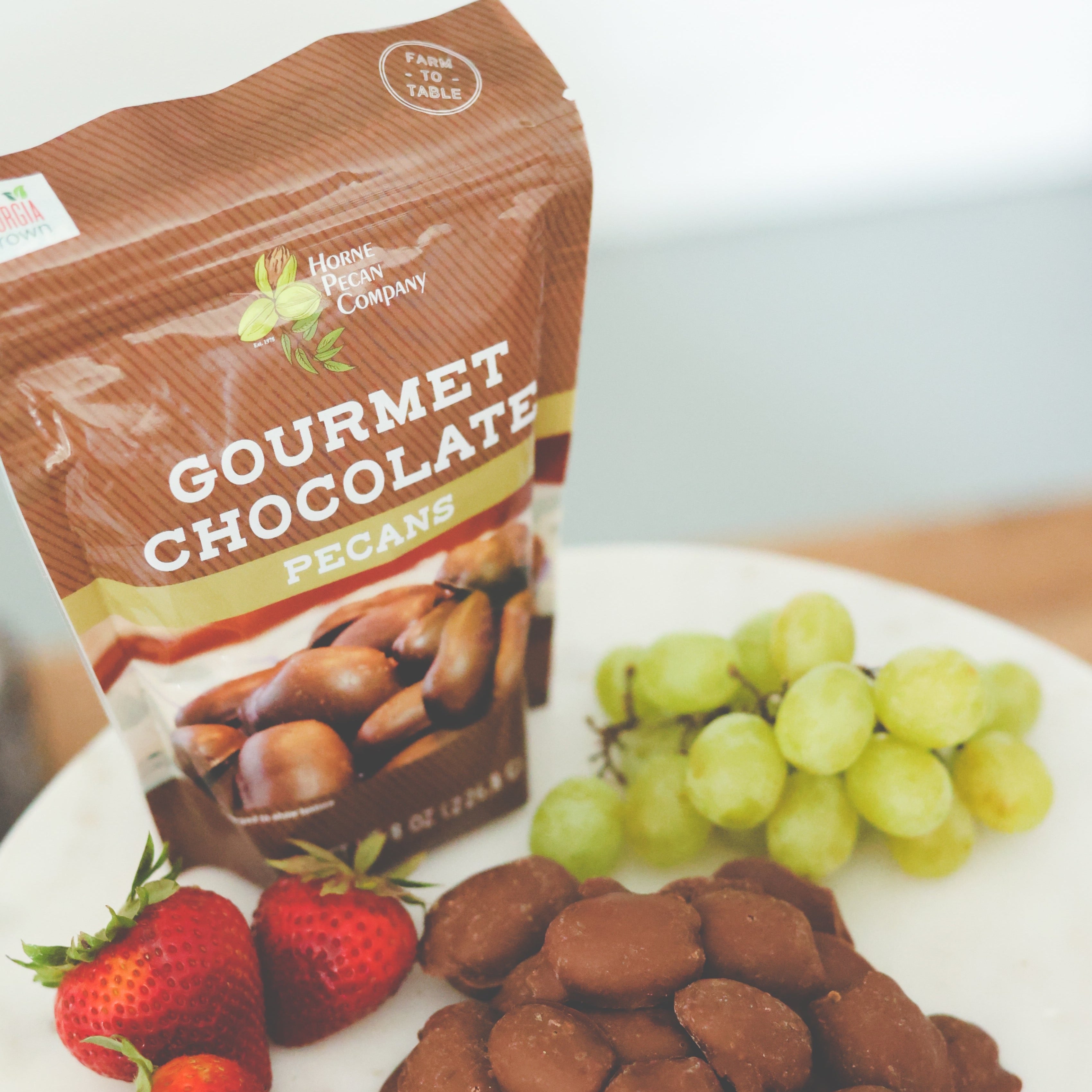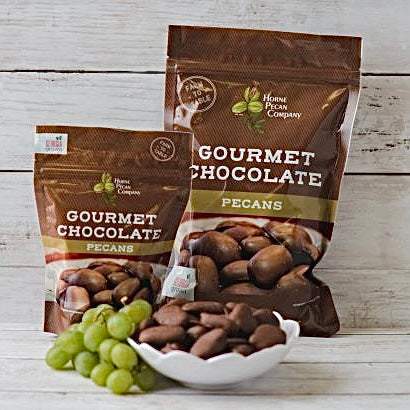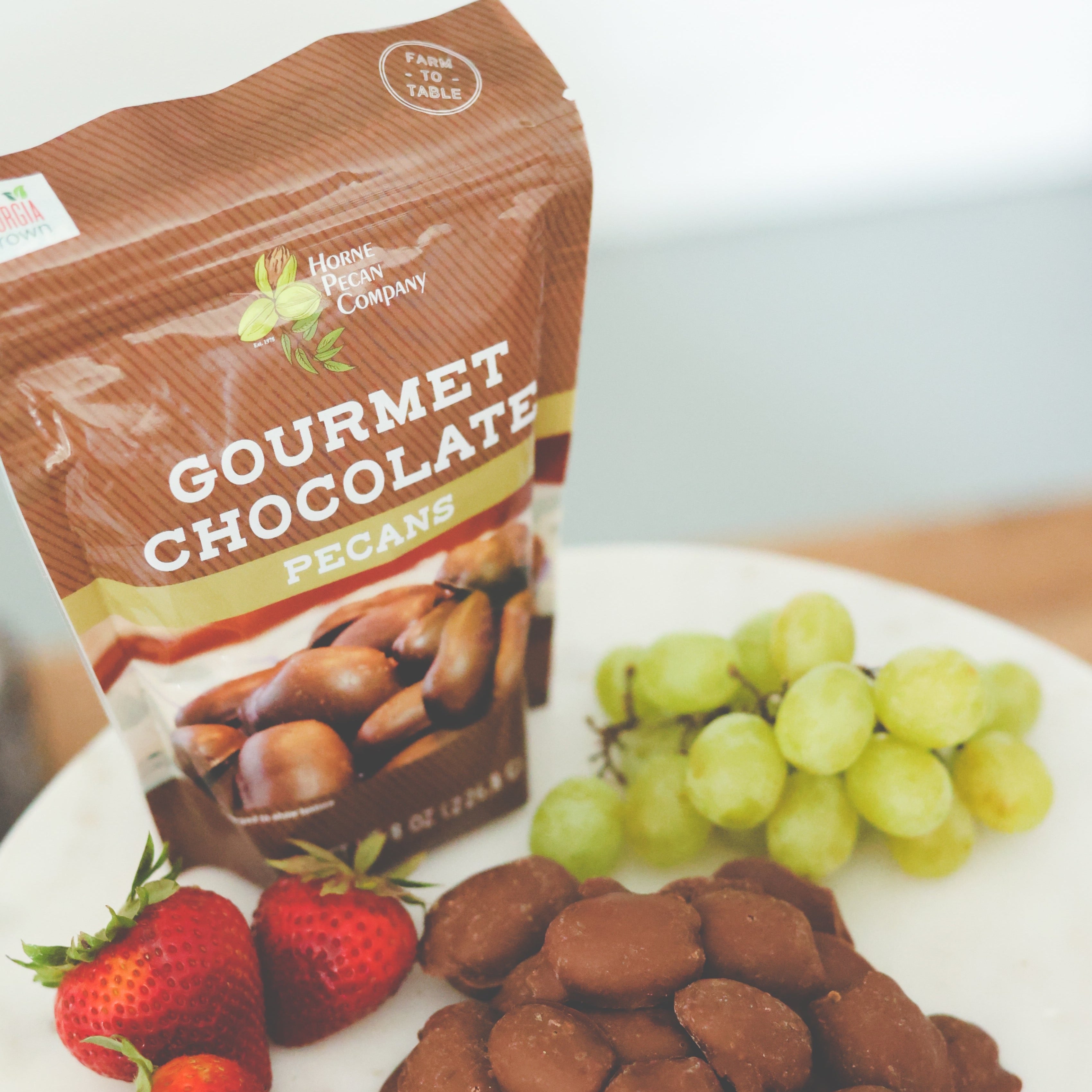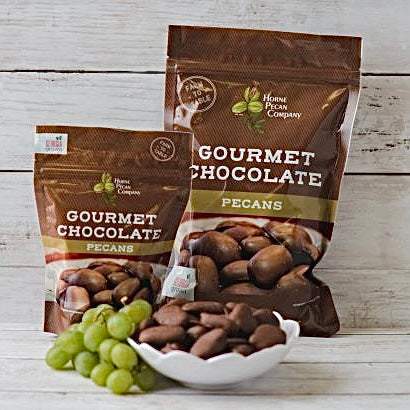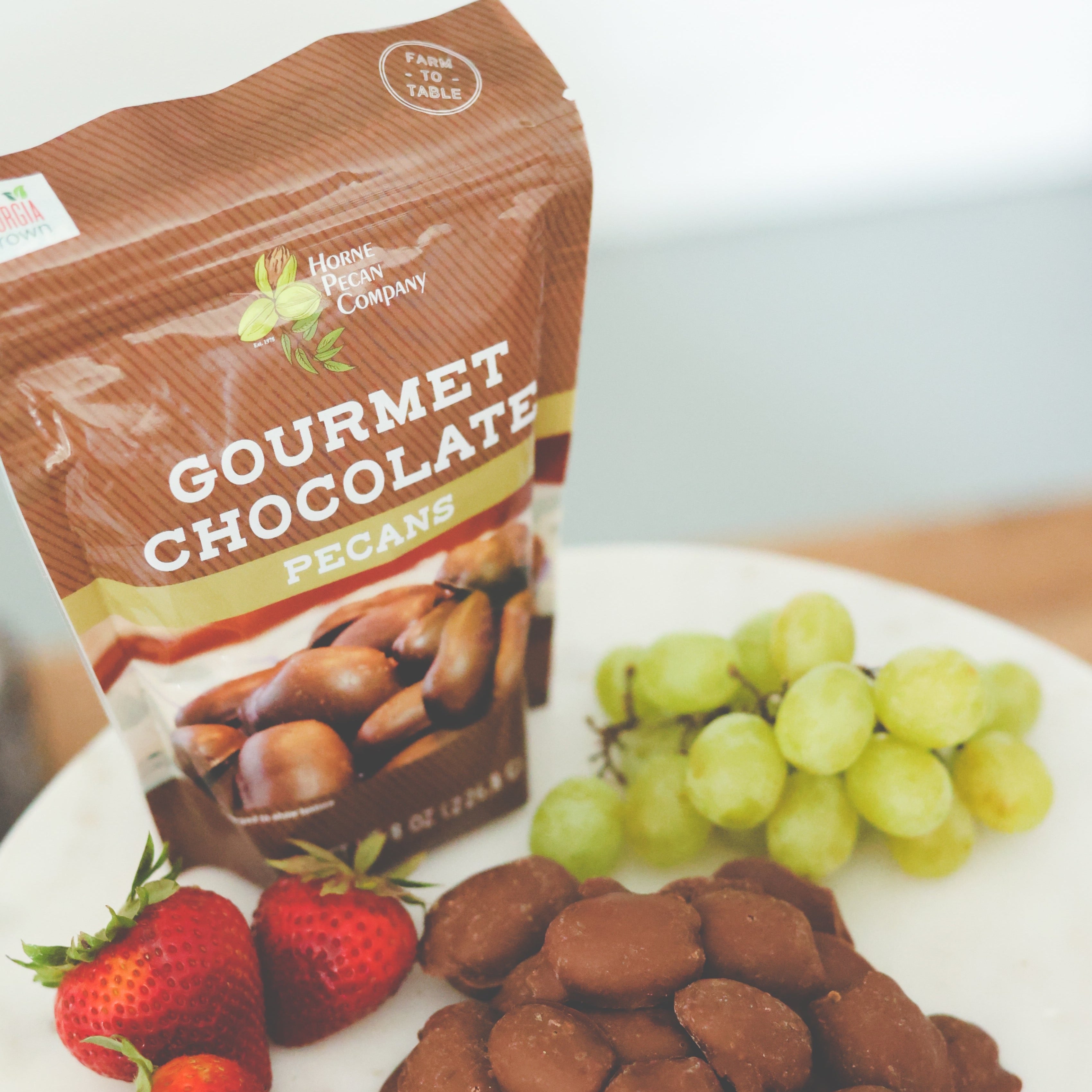 Gourmet Chocolate-Covered Pecans
Delicious gourmet chocolate-covered pecans that will keep you coming back for more! They are unique in taste and made with rich milk chocolate, making them the ideal gift for the holidays or that special someone. No matter the occasion, stock up your candy dish with these wonderful snacks! 8 or 16 oz varieties all come in resealable bags.
Ingredients: Pecans, Sugar, Cocoa, Cocoa Butter, Milk, Non Fat Milk, Unsweetened Chocolate, Palm Kernel and Palm Kernel Oils, Sunflower Lecithin, Vanilla
*Hey ya'll. During the Summer months, you know we live in the Deep South, where temperatures are sweltering this time of year. We'll gladly ship these chocolates to you, but we can't guarantee it will arrive before all the ice melts. Just pop 'em in the fridge for an hour and they'll be more delicious than before!