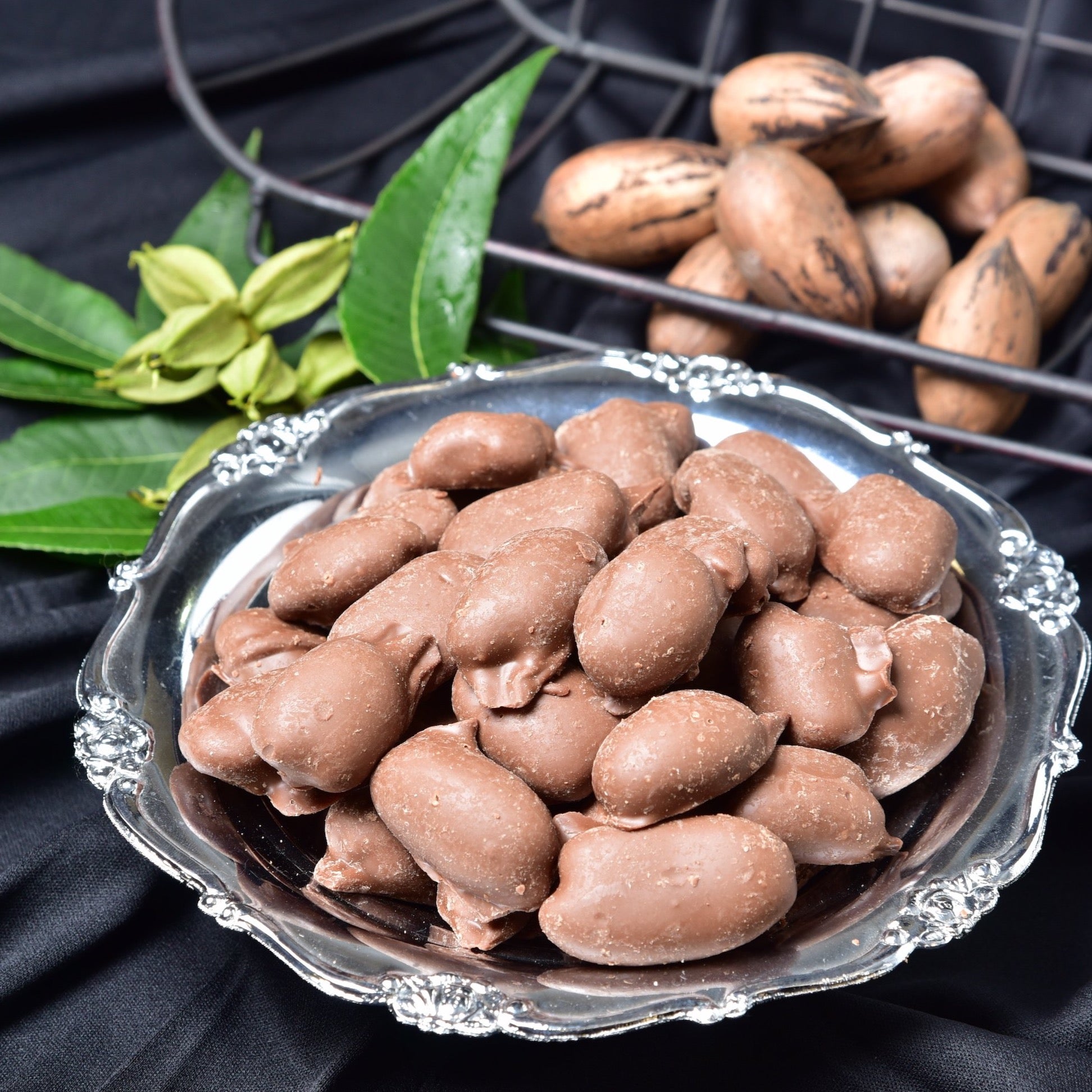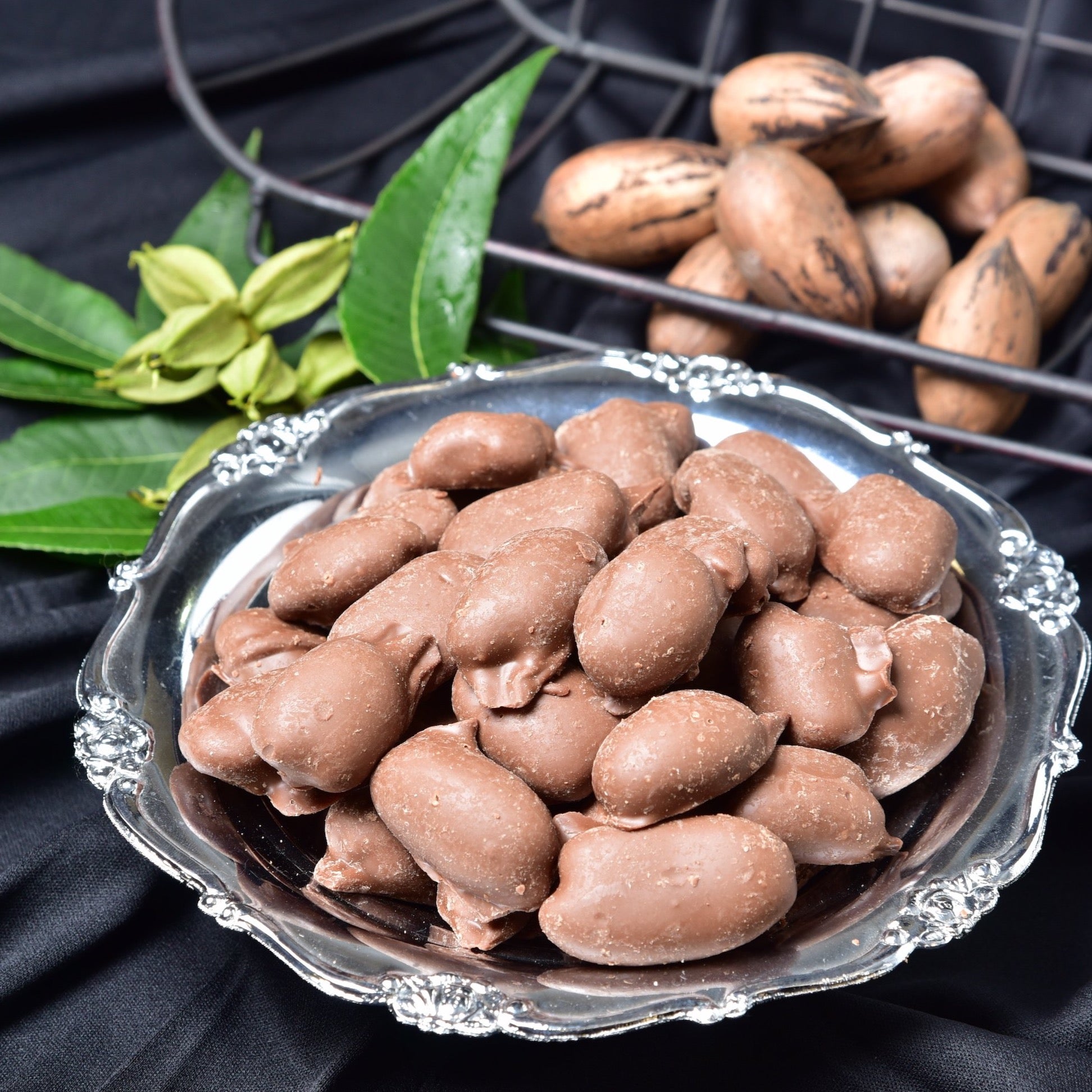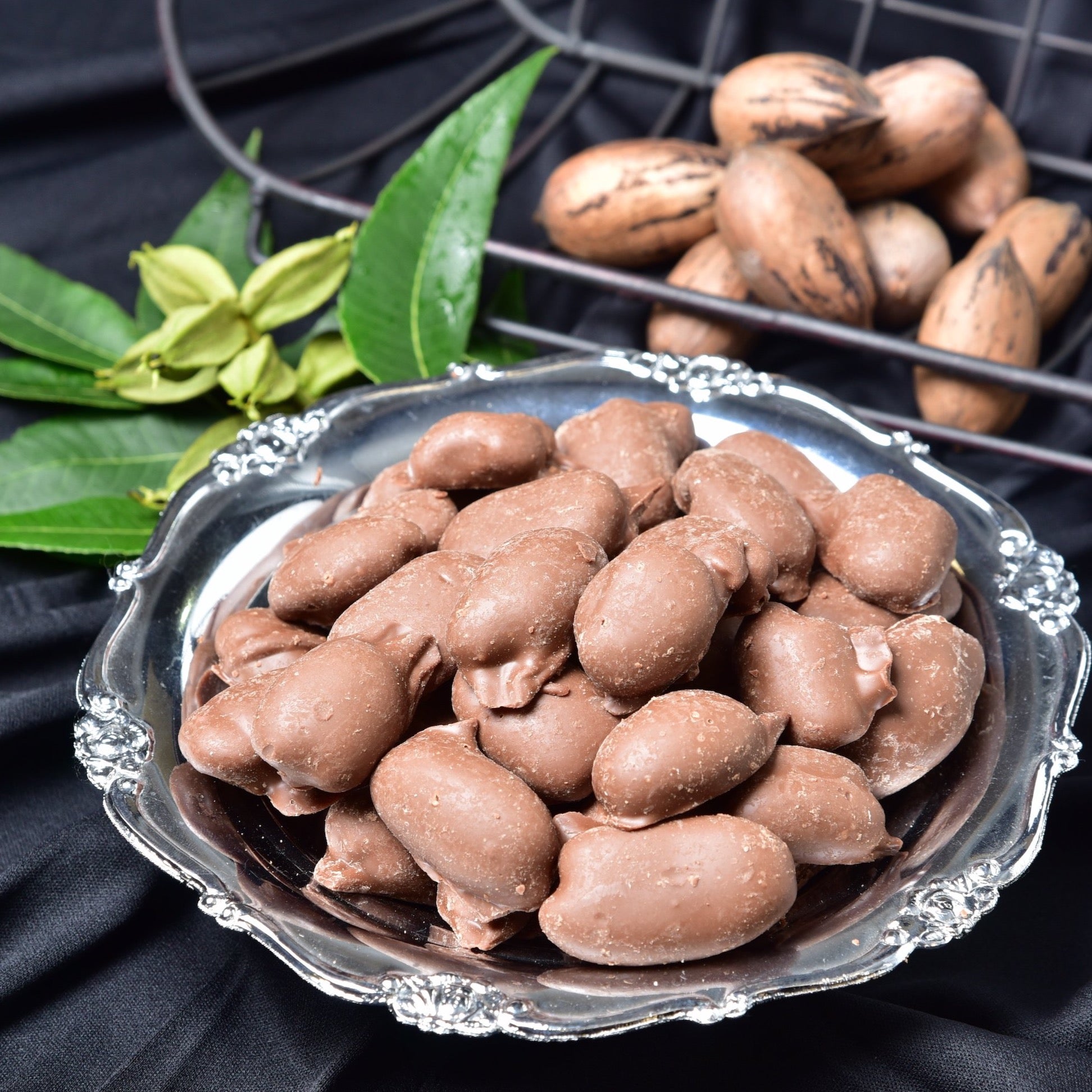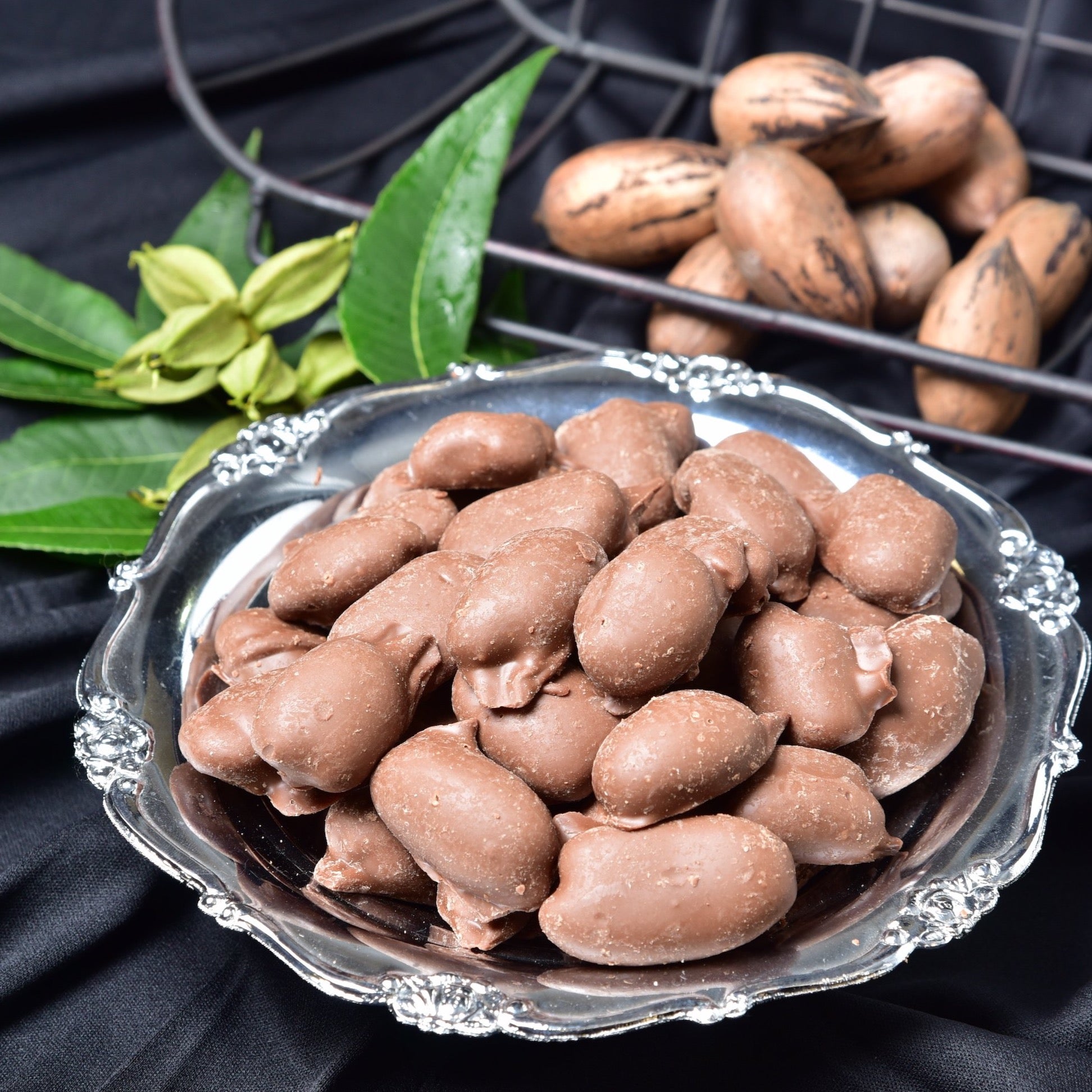 Roasted Milk Chocolate Pecans
Roasted milk chocolate pecans are a new, tasty offering by the Horne Pecan Company. This salty-sweet temptation is hard to resist, and you will not want to share. Satisfy your sweet cravings with the coat of rich milk chocolate, but discover at its center the nutritious roasted pecan, salty and crunchy to perfection.
Ingredients: Pecans, Milk Chocolate (Sugar, Milk, Cocoa Butter, Chocolate Liquor, Soy Lecithin, Vanillin), Hydrogenated Vegetable Oil, Salt
*Hey ya'll. During the Summer months, you know we live in the Deep South, where temperatures are sweltering this time of year. We'll gladly ship these chocolates to you, but we can't guarantee it will arrive before all the ice melts. Just pop 'em in the fridge for an hour and they'll be more delicious than before!