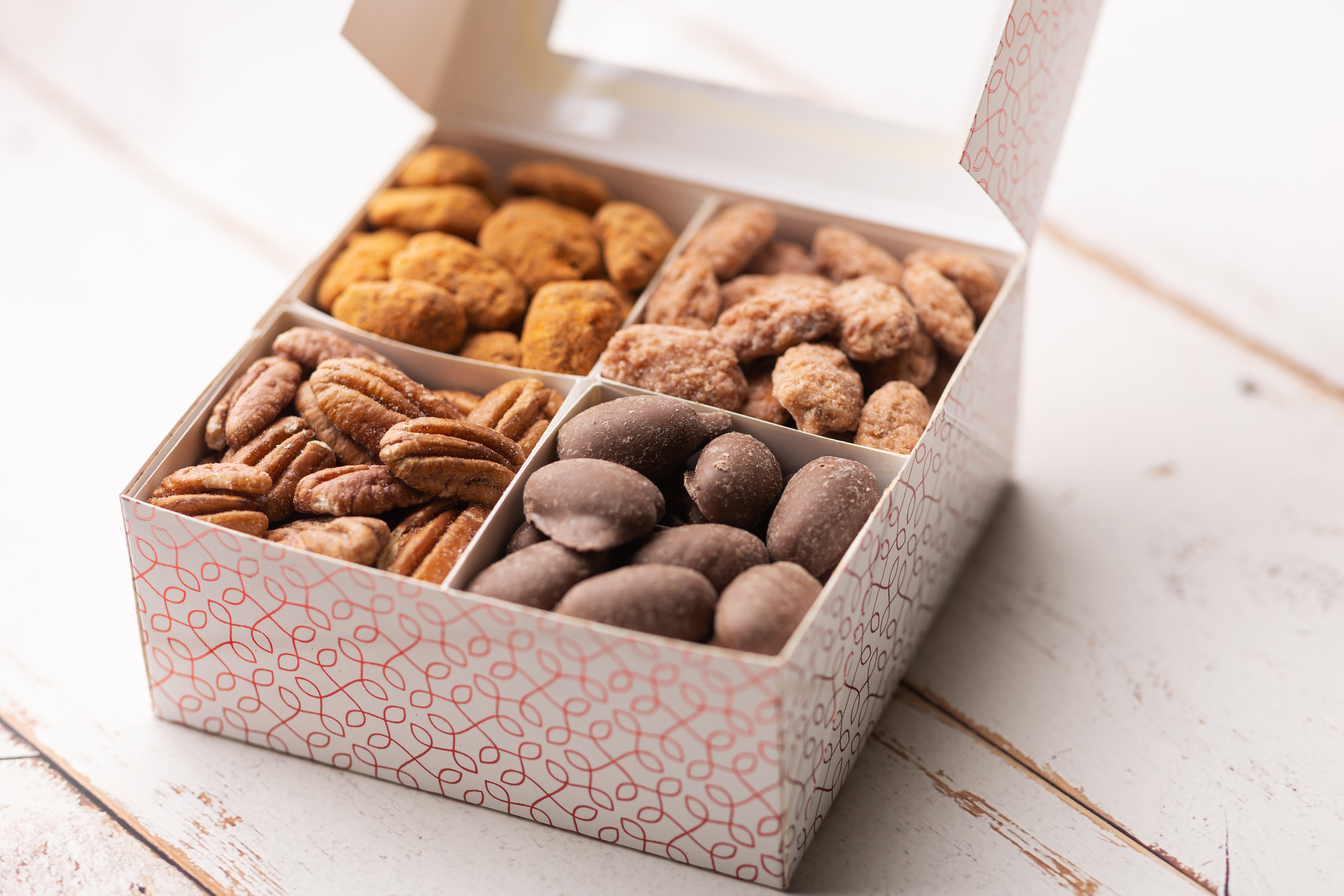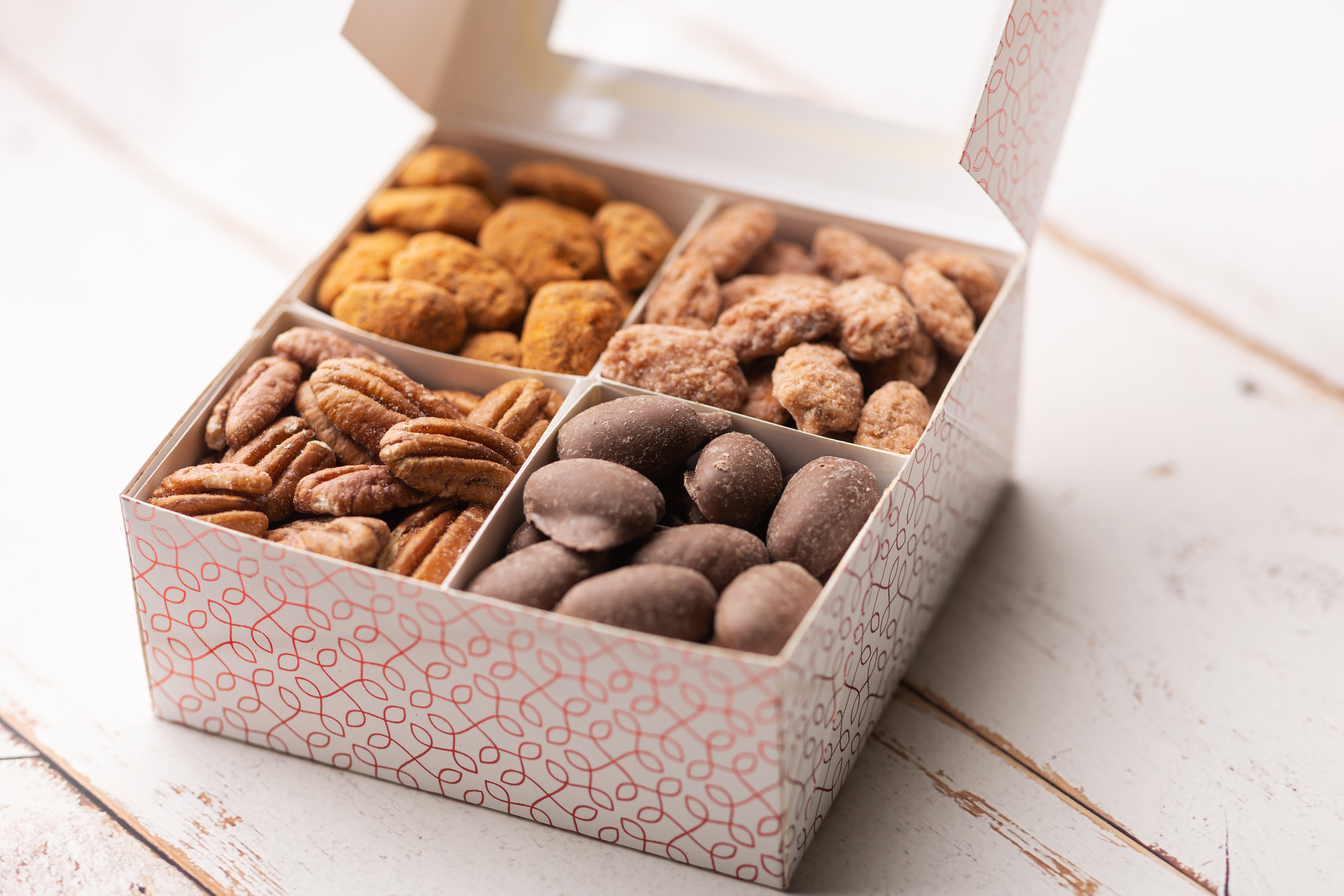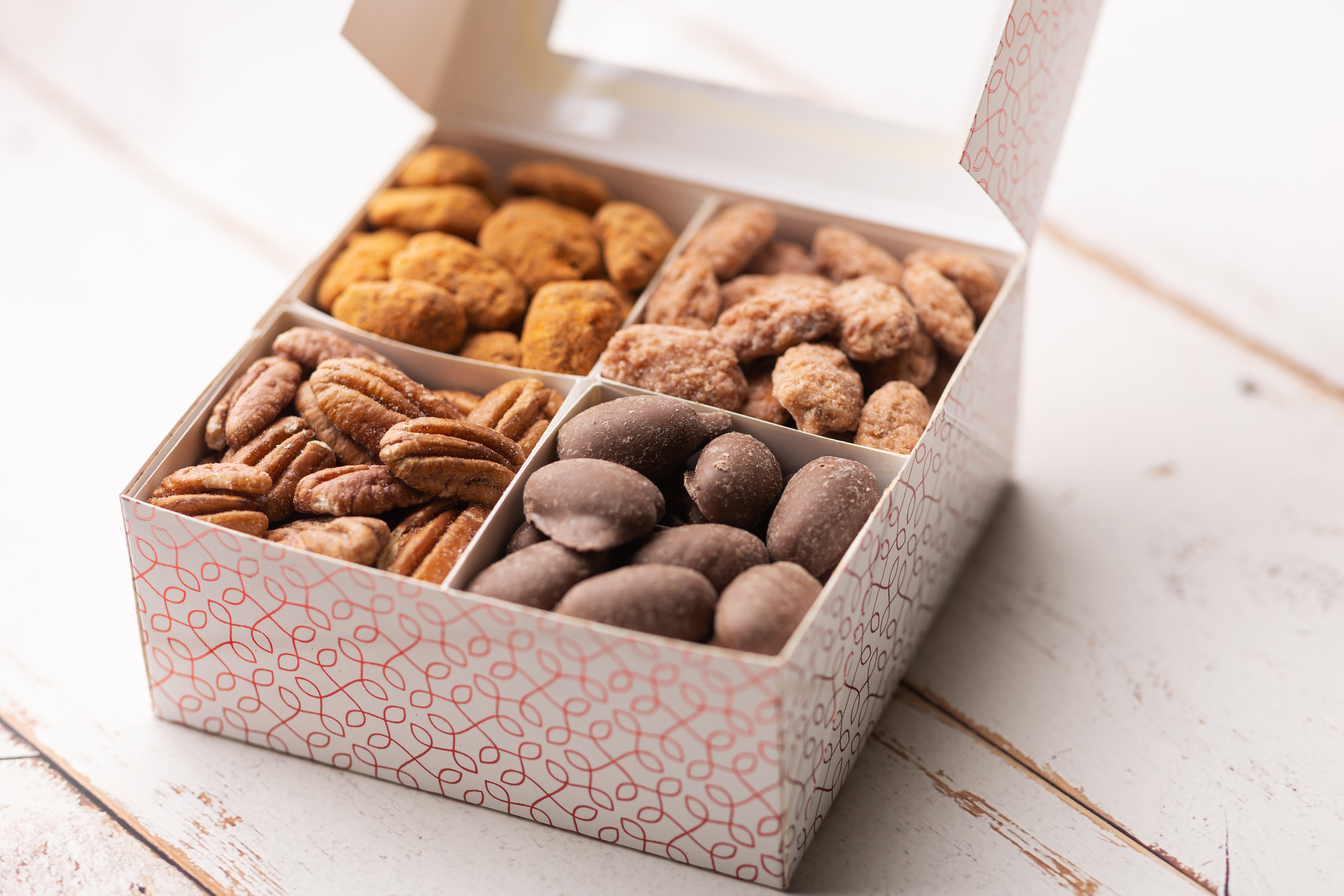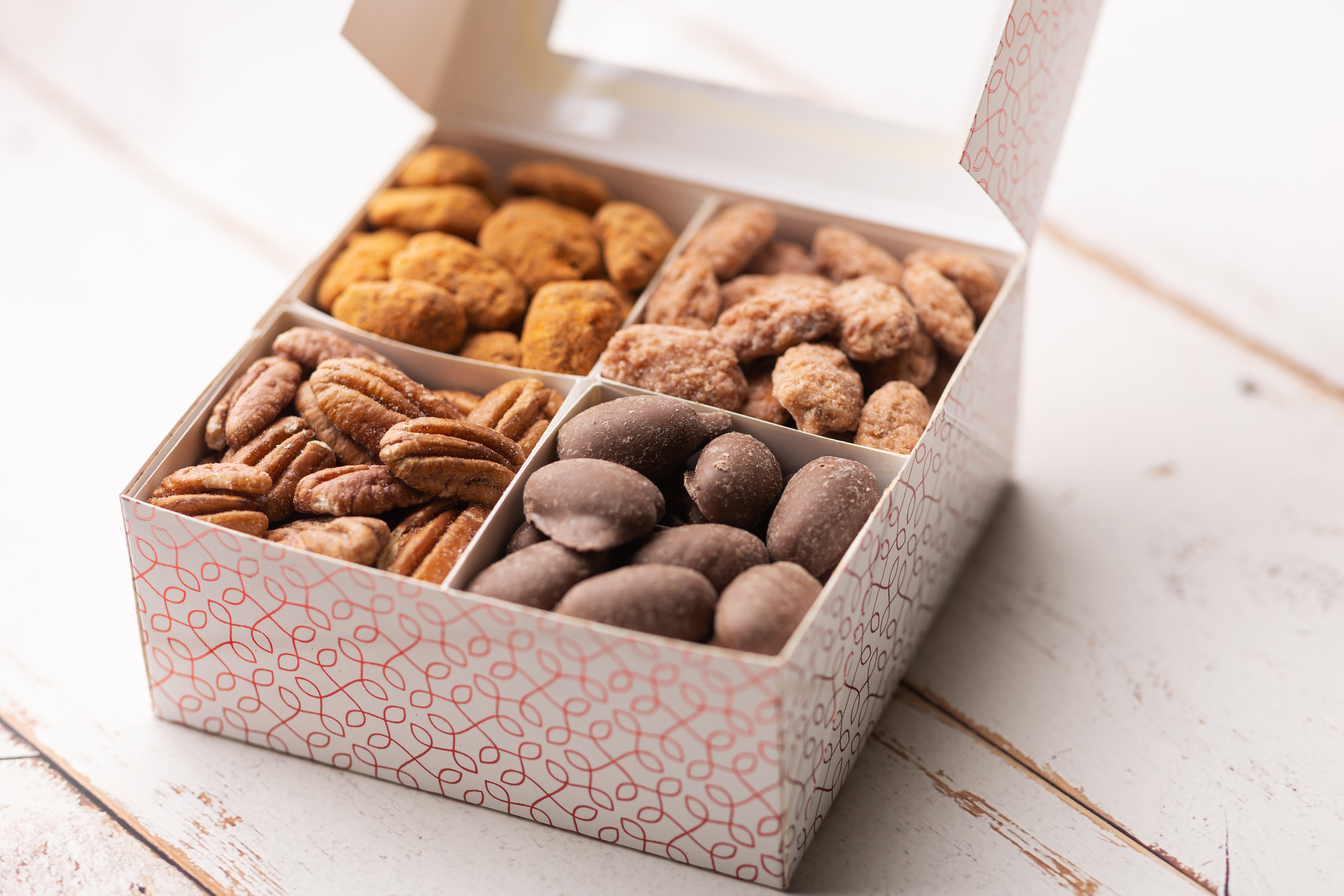 4 Section Pecan Candy Sampler Box
Looking for variety? You found it.

Our 4-section sampler is the perfect party essential for family gatherings or your upcoming events. Filled with delicious candy covered pecans including our Praline Crunch, Sweet Georgia Heat, Roasted with Salt, and Roasted Milk Chocolate.
These samplers provide a balance of savory heat with salty and sweet. Who can resist?