Subscribe and save! Monthly snack and coffee subscriptions are 20% off.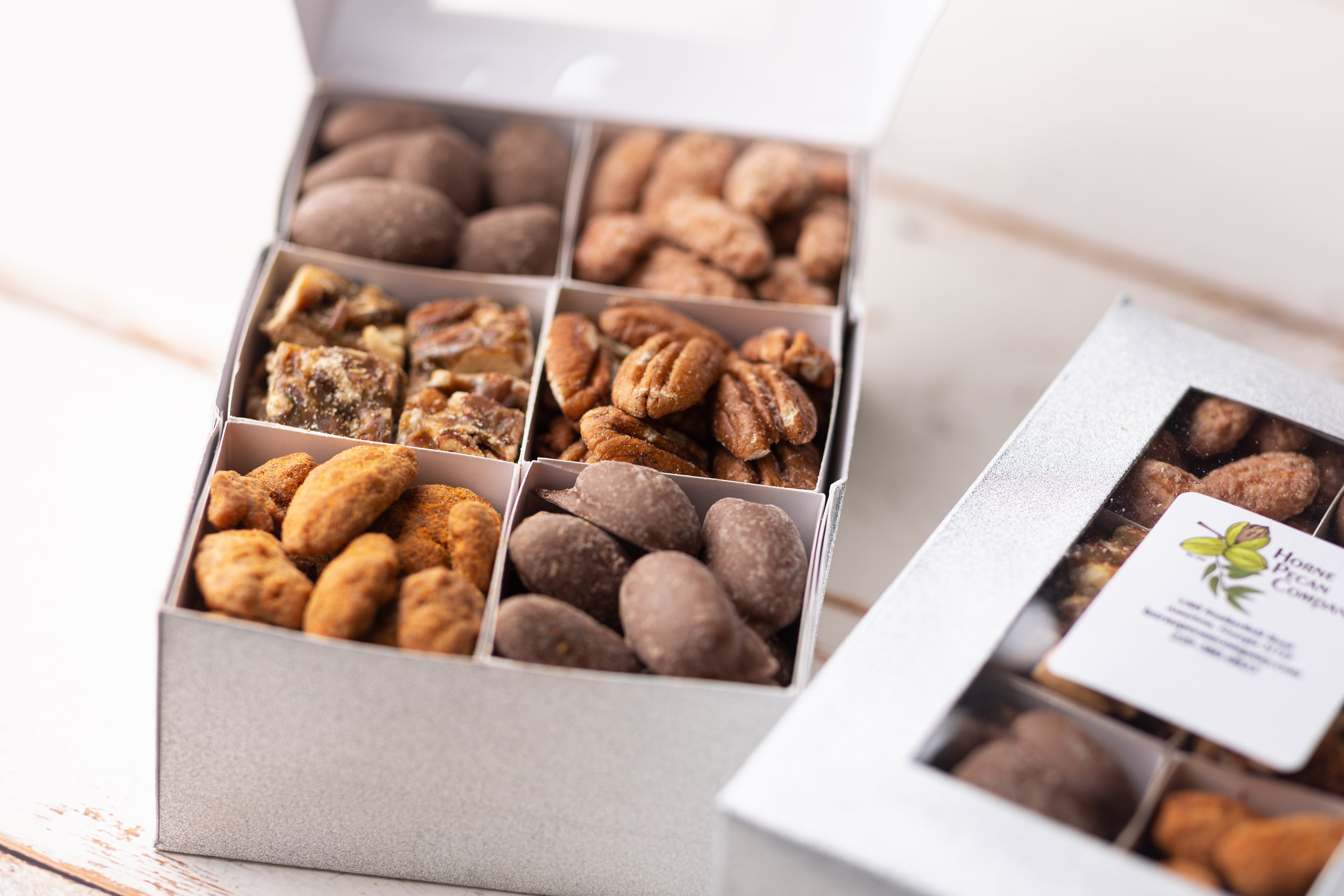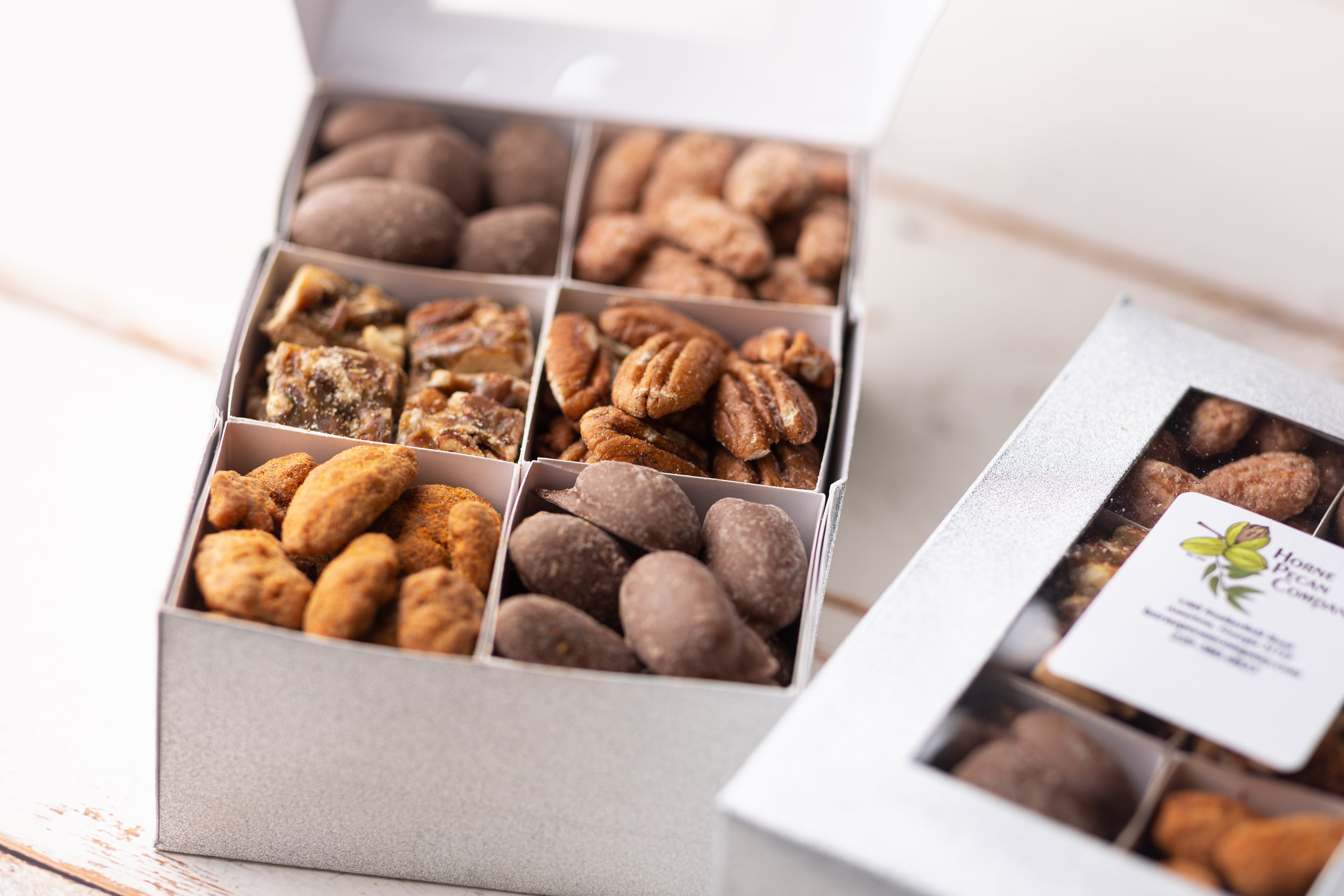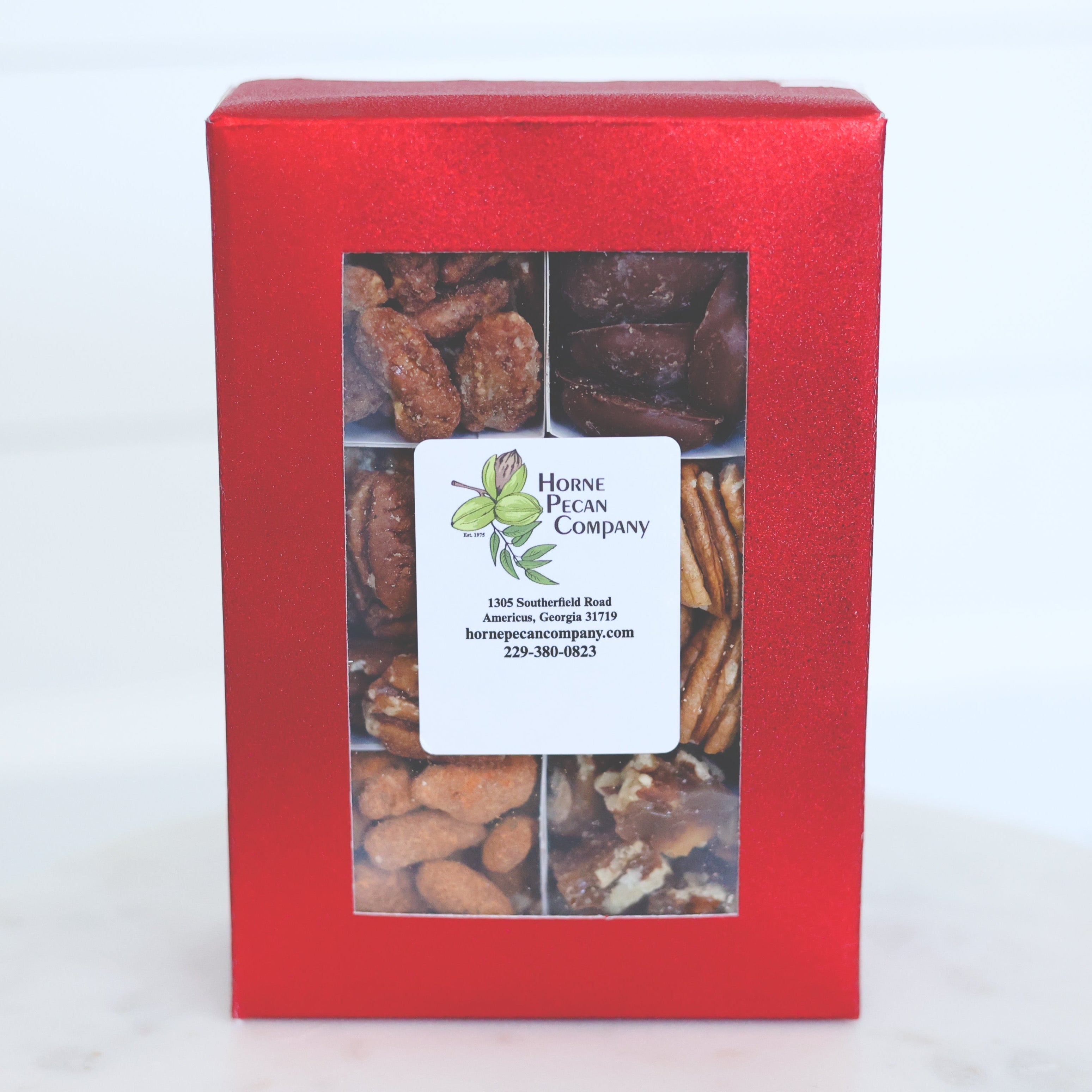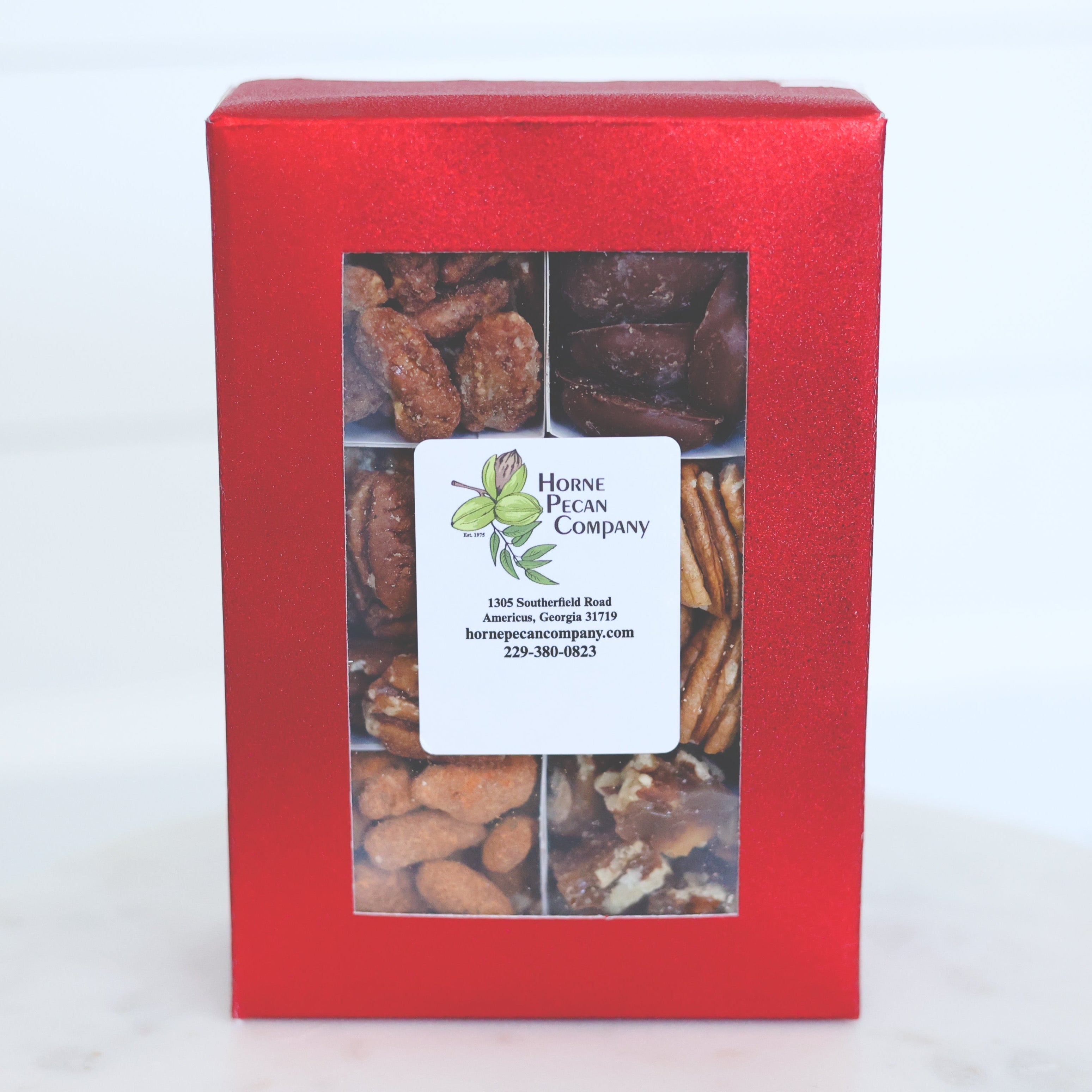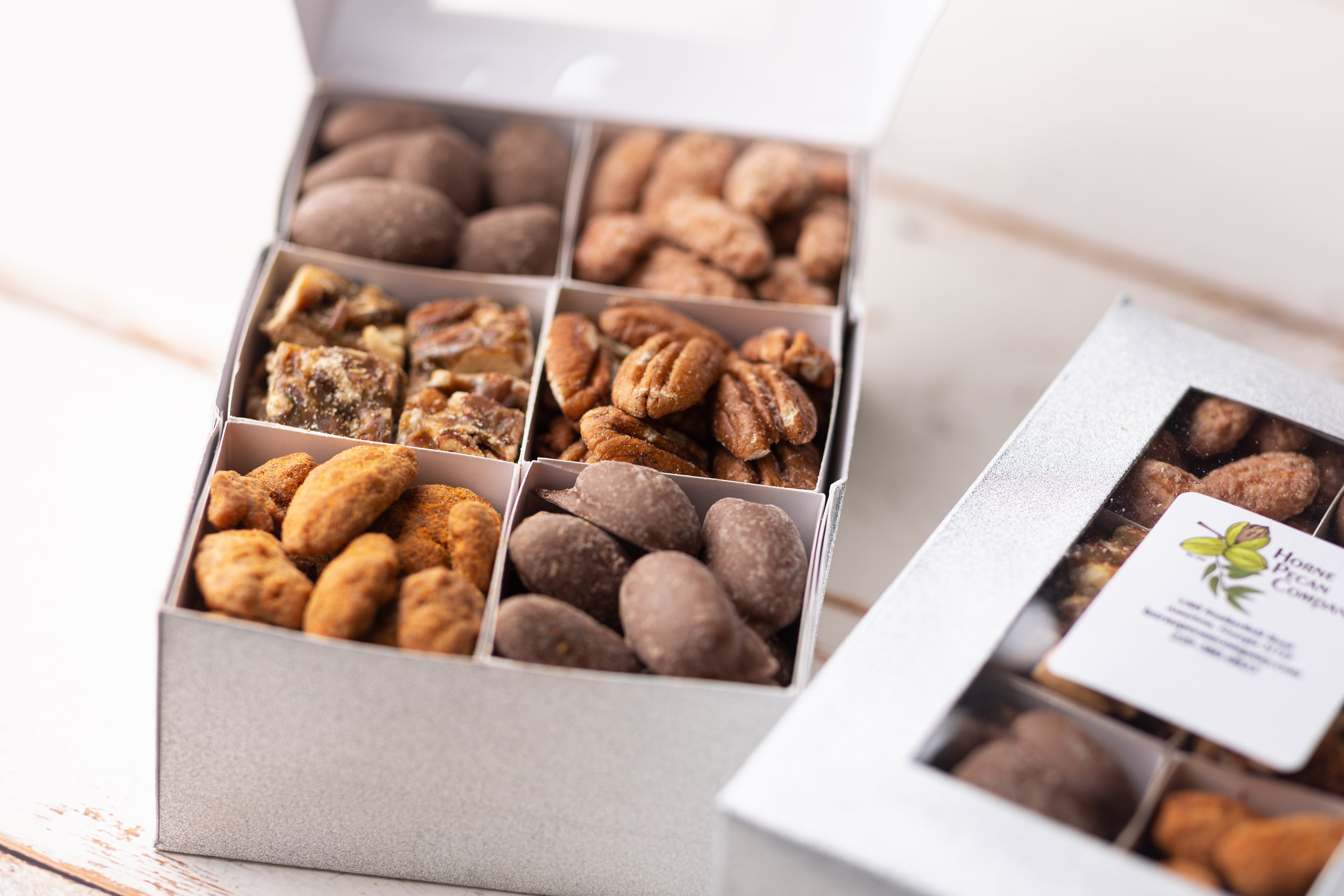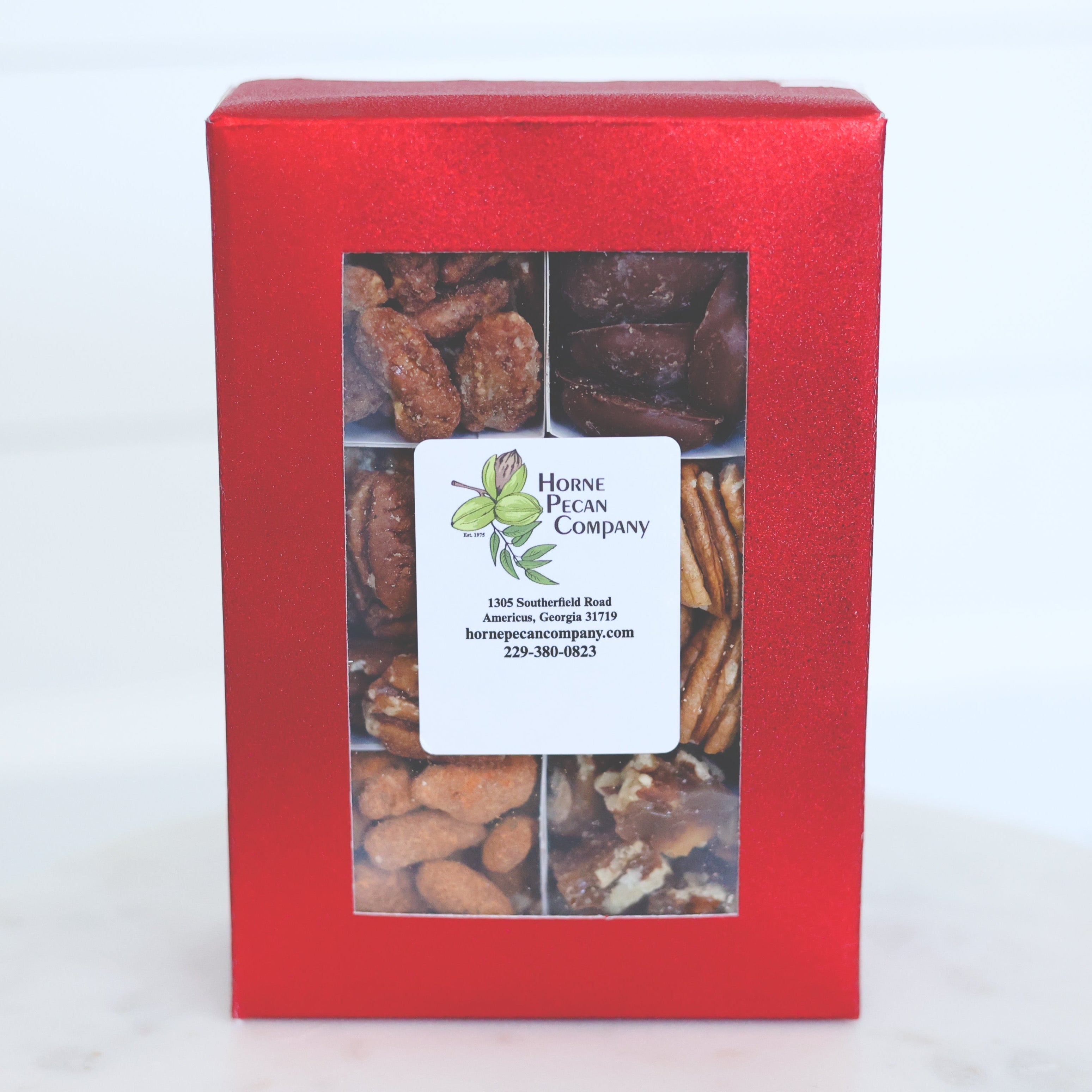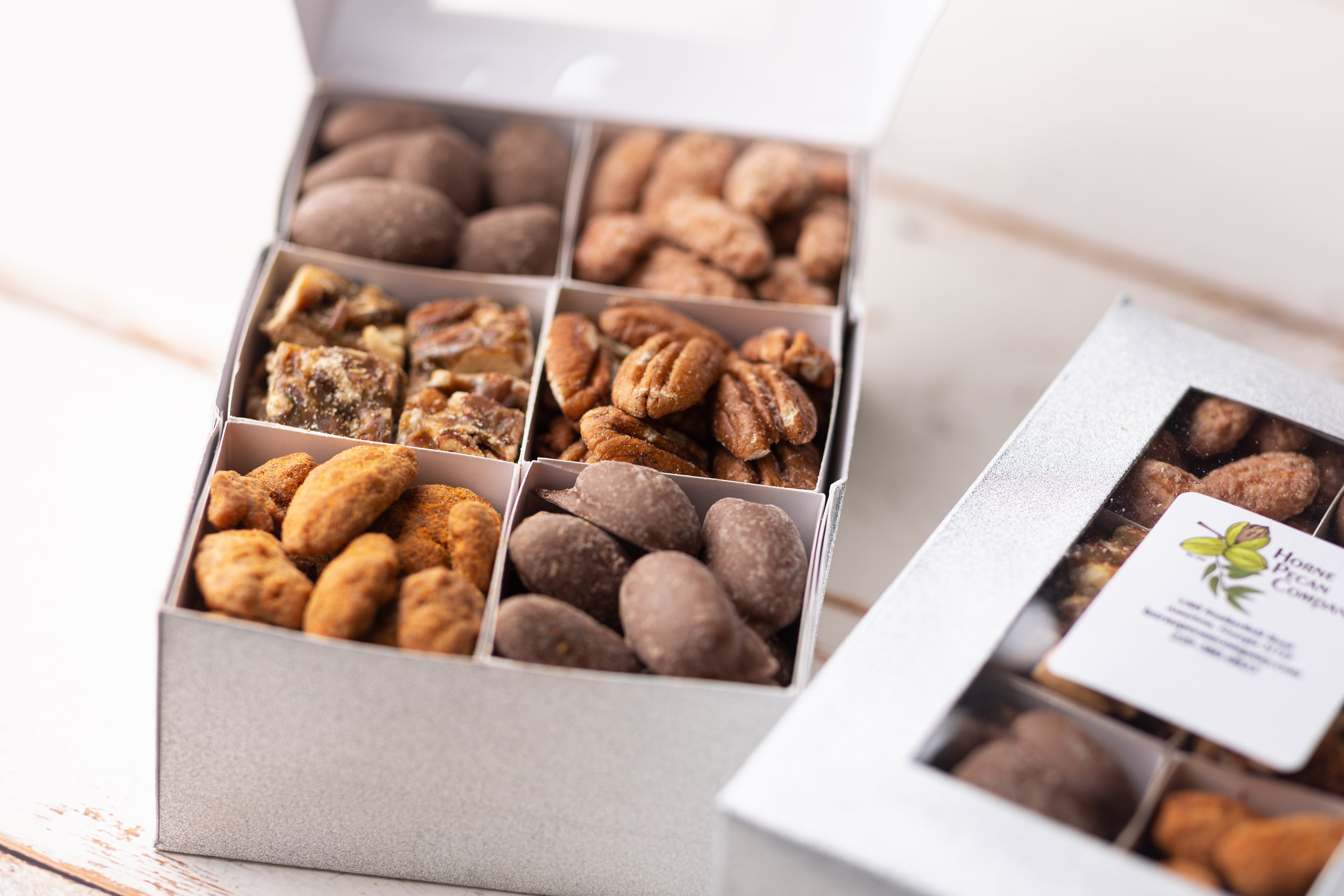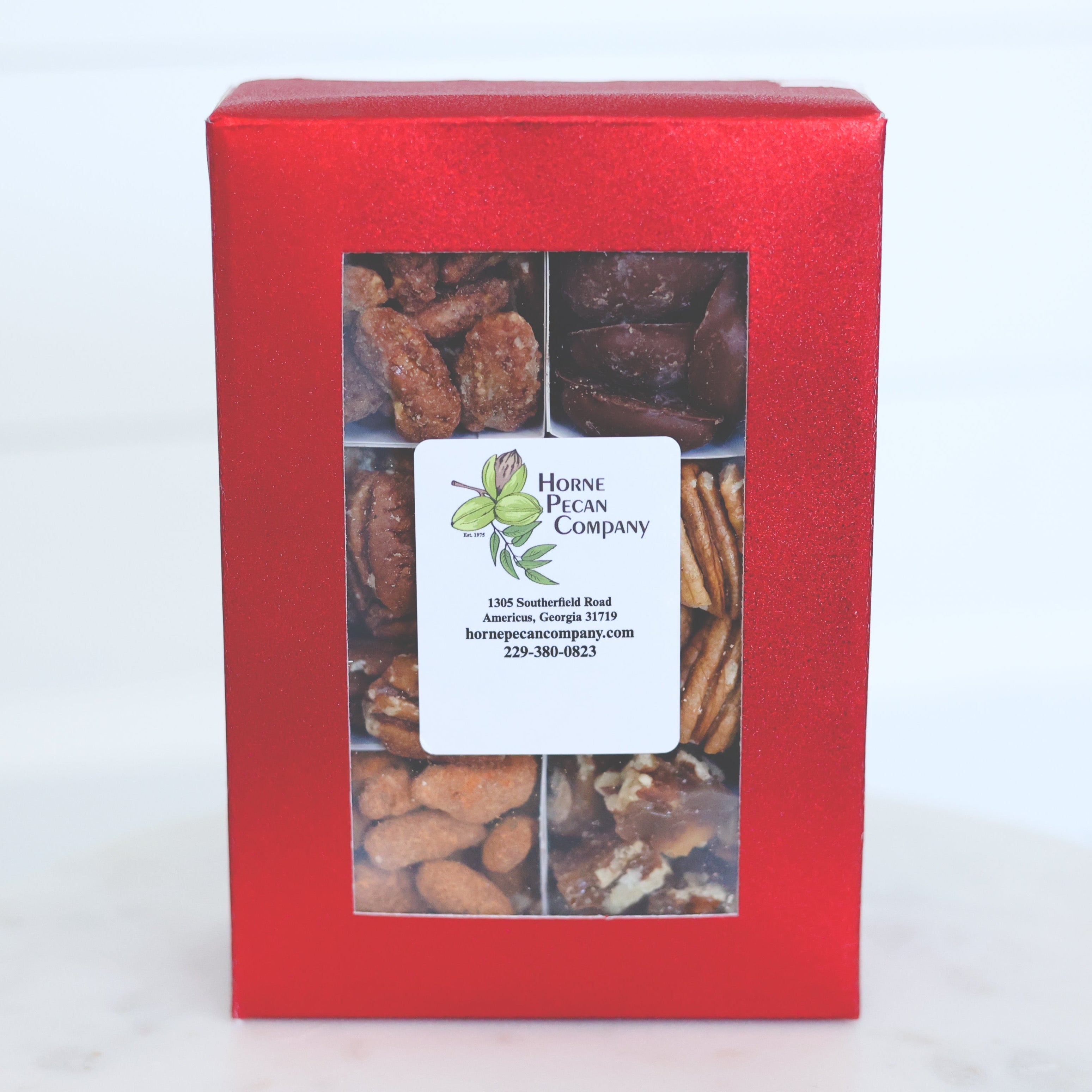 6 Section Pecan Candy Sampler Box
Sample them all by collecting this perfect array of pecan treats. Includes Sweet Georgia Heat, Roasted with Salt, Praline Crunch, Gourmet Chocolate, Raw Halves, and Nut Clusters!! Get over that mystery chocolate box from your youth and try this amazing collection of salty, sweet and spicy goodness!!