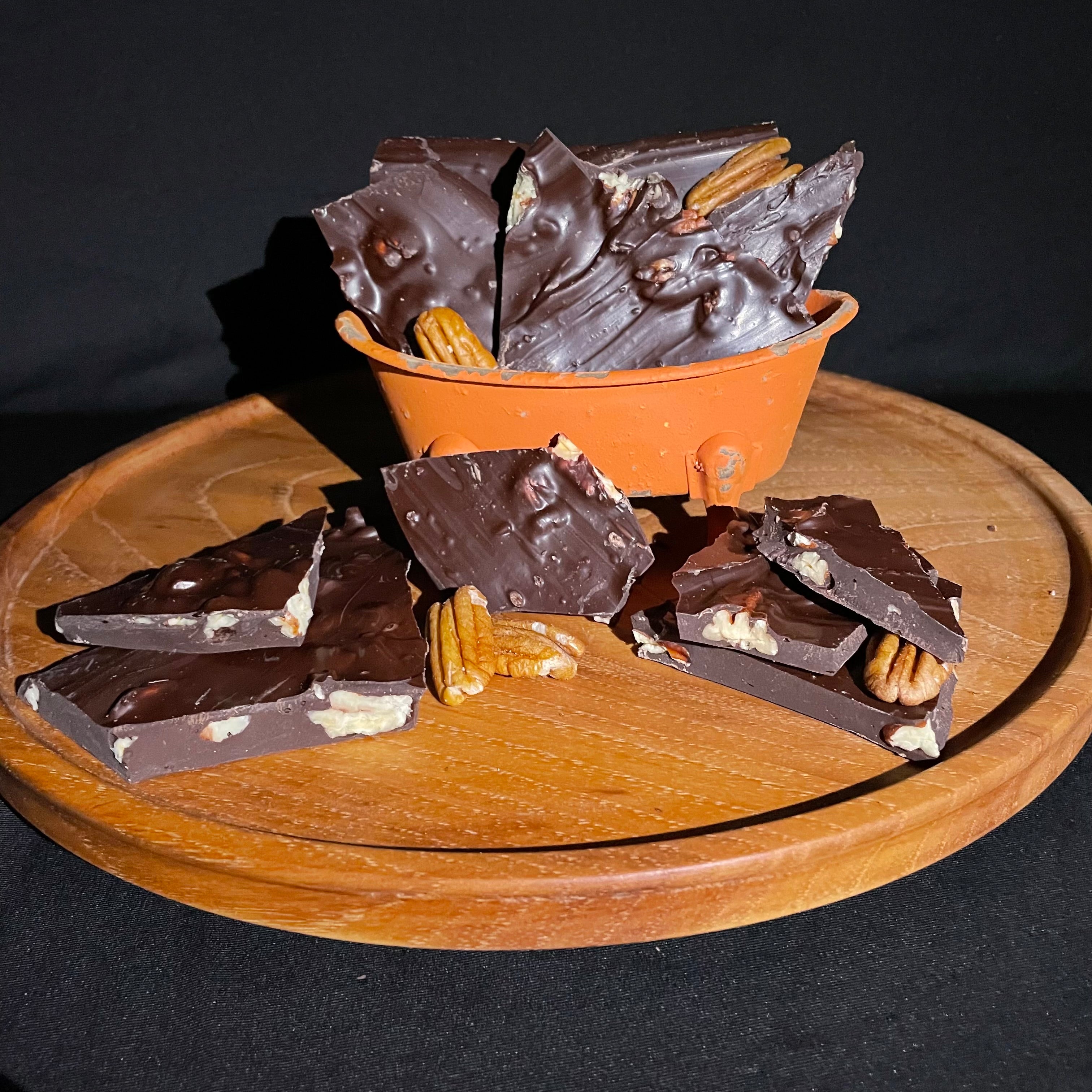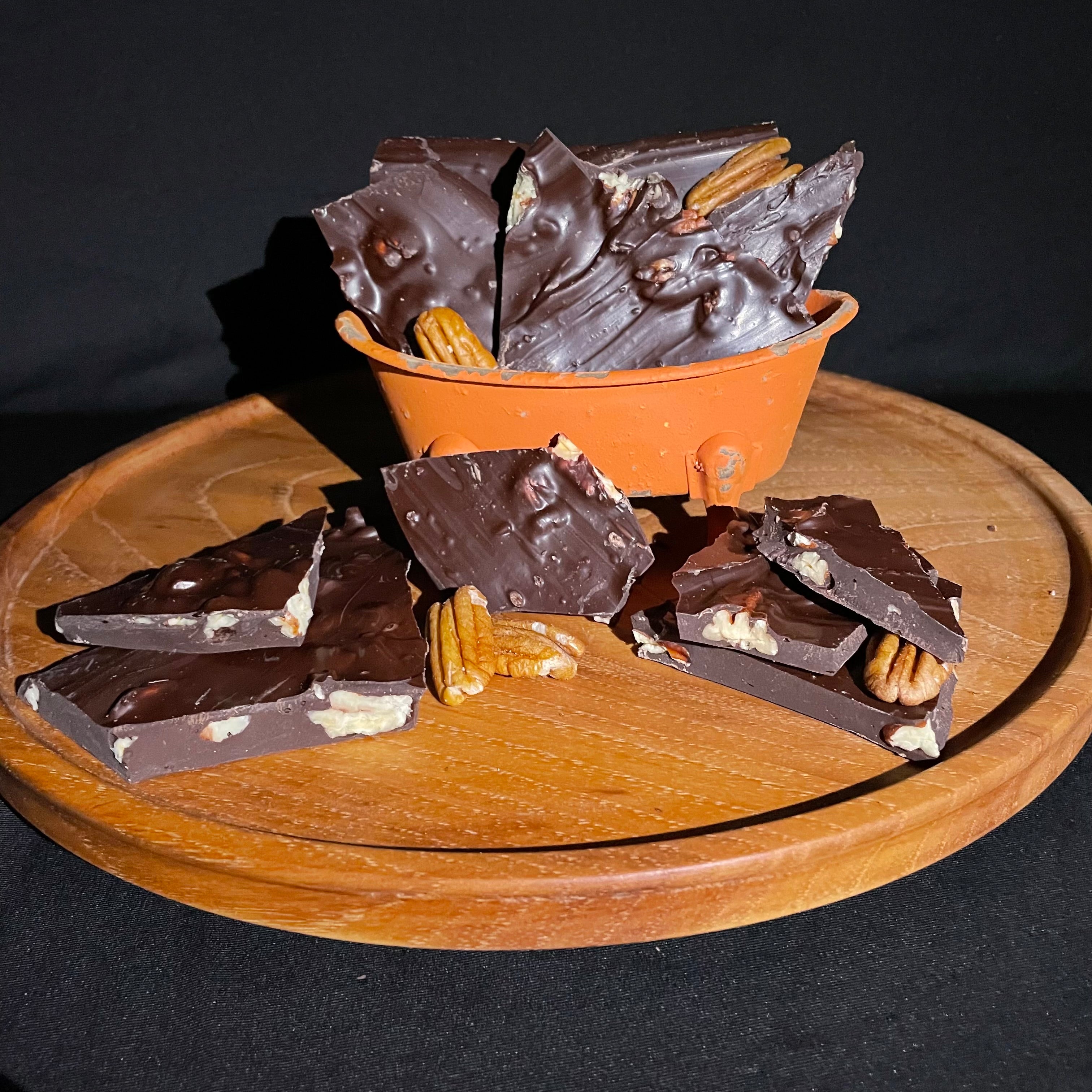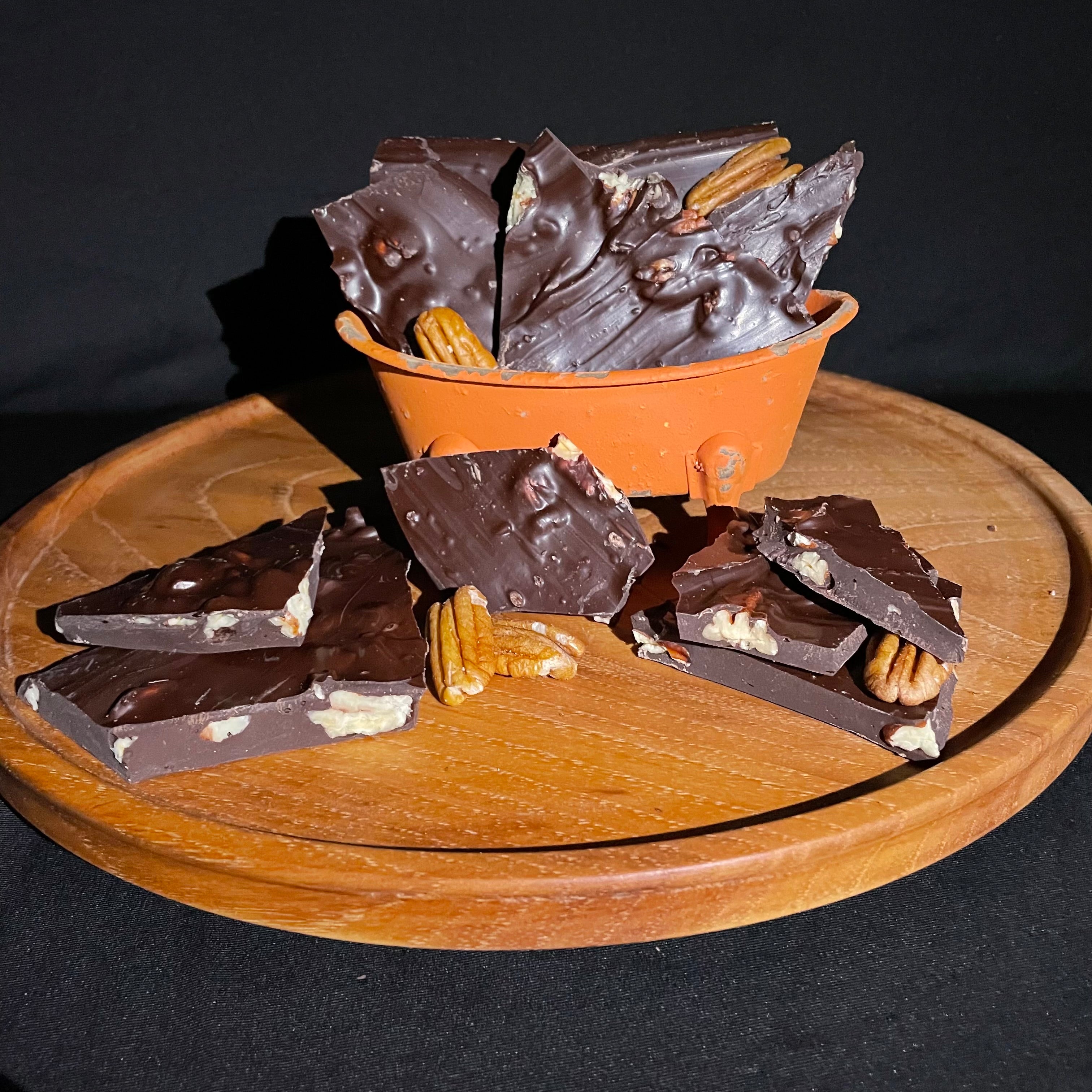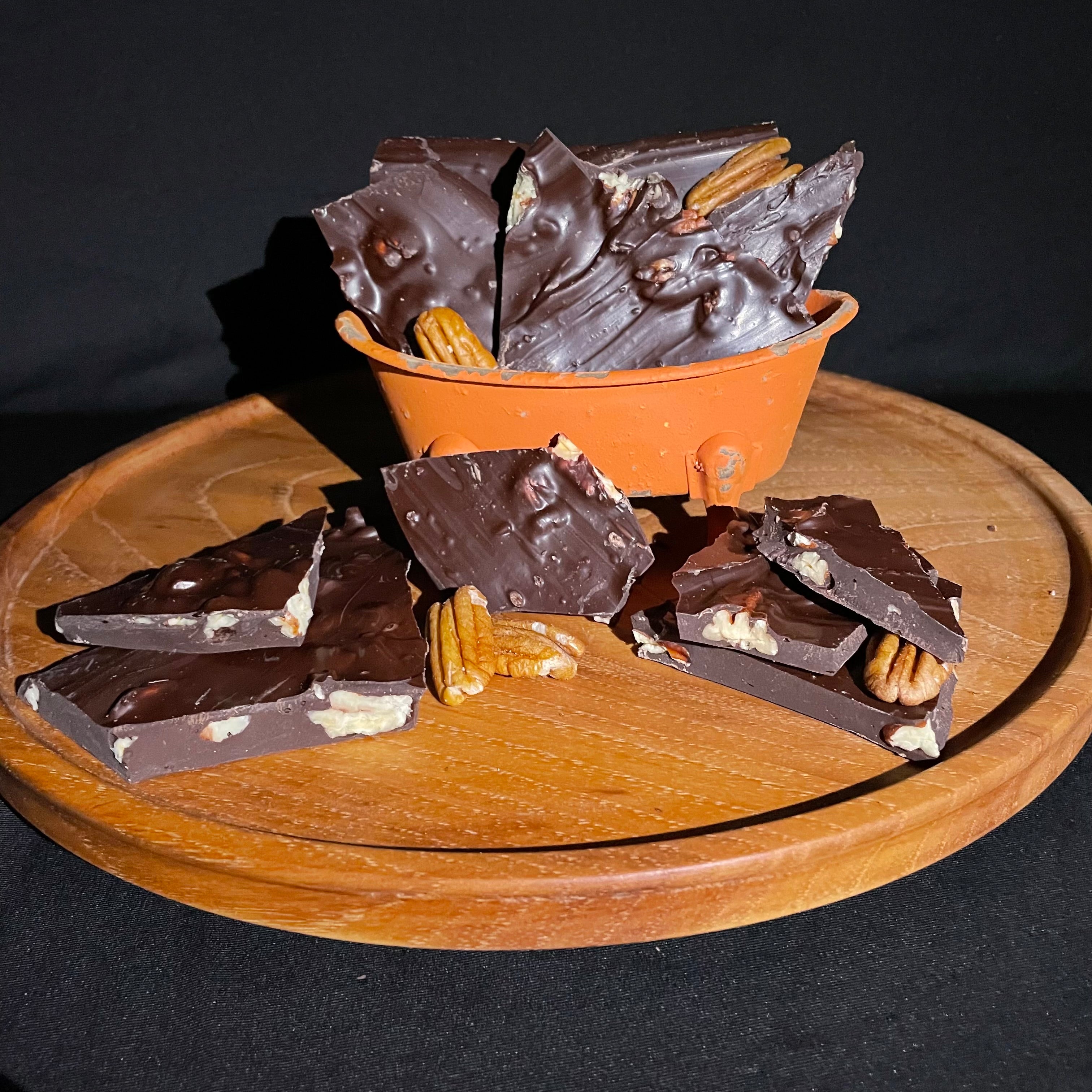 Pecan Bark Dark Chocolate- 8 oz
Looking for the perfect treat for a road trip, social gathering, or just to eat at home? Well you are "barking" up the right pecan tree with our Pecan Bark Dark Chocolate! Its the perfect combination of fresh pecans and luxurious dark chocolate to satisfy the most intense cravings. No matter what the occasion, it makes every day feel a little richer.
Ingredients: pecans, unsweetened chocolate, sugar, cocoa fat, soy lecithin added as an emulsifier, natural vanilla flavor, Cocoa solids 53.8% May contain milk.