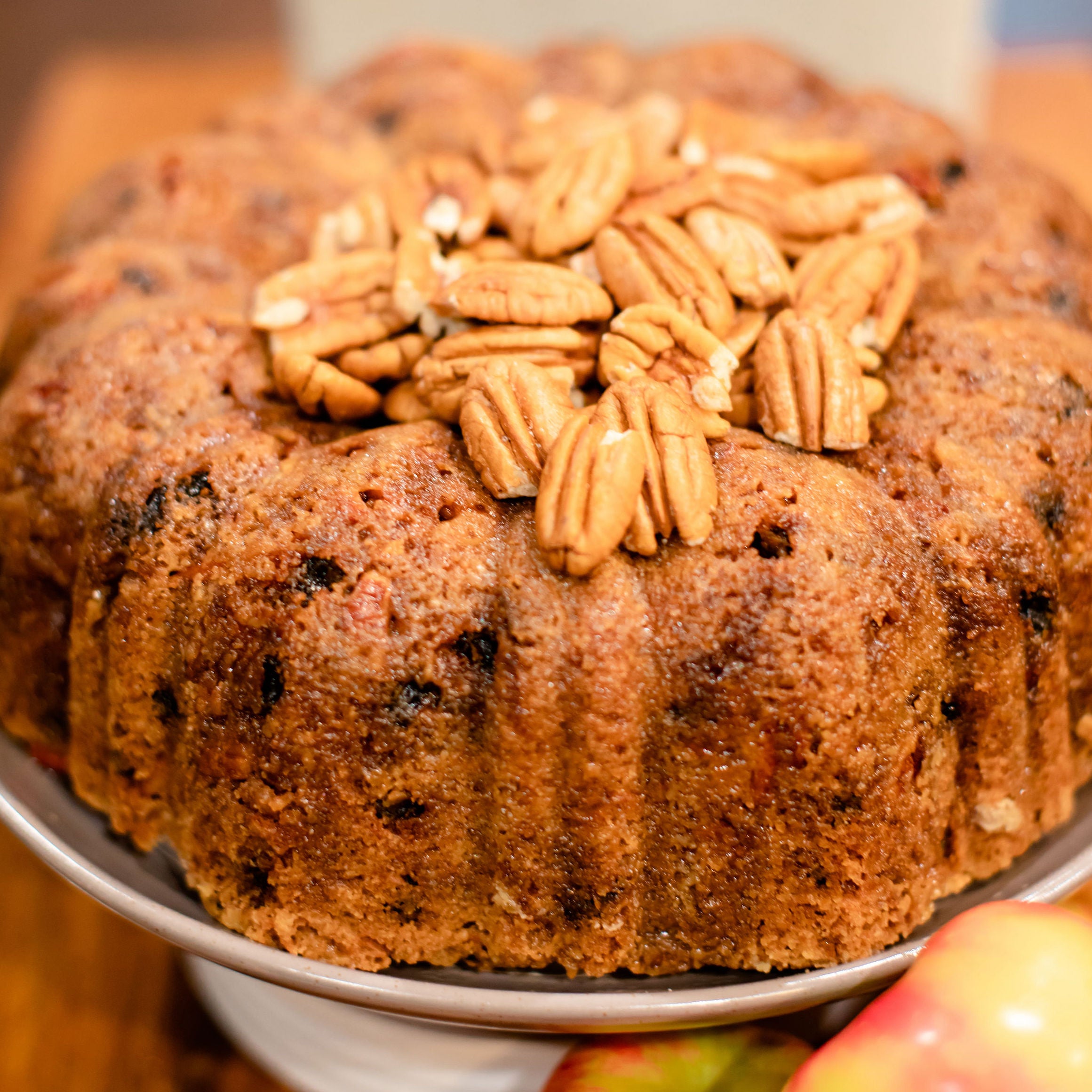 Our very own Horne family recipe, this cake is beautiful, delicious, and easy to make! It's even got scrumptious glaze that gets added while the cake cools.
Apple Pecan Pound Cake
Ingredients:
2 cups of sugar
1 ½ cups of Pecan oil 
3 eggs
3 cups of all-purpose flour 
1 tsp. baking soda
1 tsp. salt 
1 tsp. vanilla 
3 cups diced apples 
½ tsp. cinnamon 
1 cup of pecans (2 cups if preferred) 
1 cup of raisins
1 cup coconut 
Directions:
Mix white sugar, oil and eggs together
Add flour, salt, baking soda, and cinnamon.
Stir in vanilla, apples, pecans, raisins, and coconut.
Pour into greased and floured 10 in. bunt pan.
Bake at 350 degrees for 1 hour and 15 minutes. (Know your own oven-heat intensity varies and cooking time).
For the Glaze:
½ cup margarine 
1 cup brown sugar 
1/3 cup water 
Heat until boiling and sugar melted.
Brush over cake when slightly cooled.